Estimated read time: 2-3 minutes
This archived news story is available only for your personal, non-commercial use. Information in the story may be outdated or superseded by additional information. Reading or replaying the story in its archived form does not constitute a republication of the story.
SALT LAKE CITY -- On Memorial Day, a North Carolina man is remembering a little girl buried in a cemetery in his home state 85 years ago. He hopes we can help solve the mystery of her identity.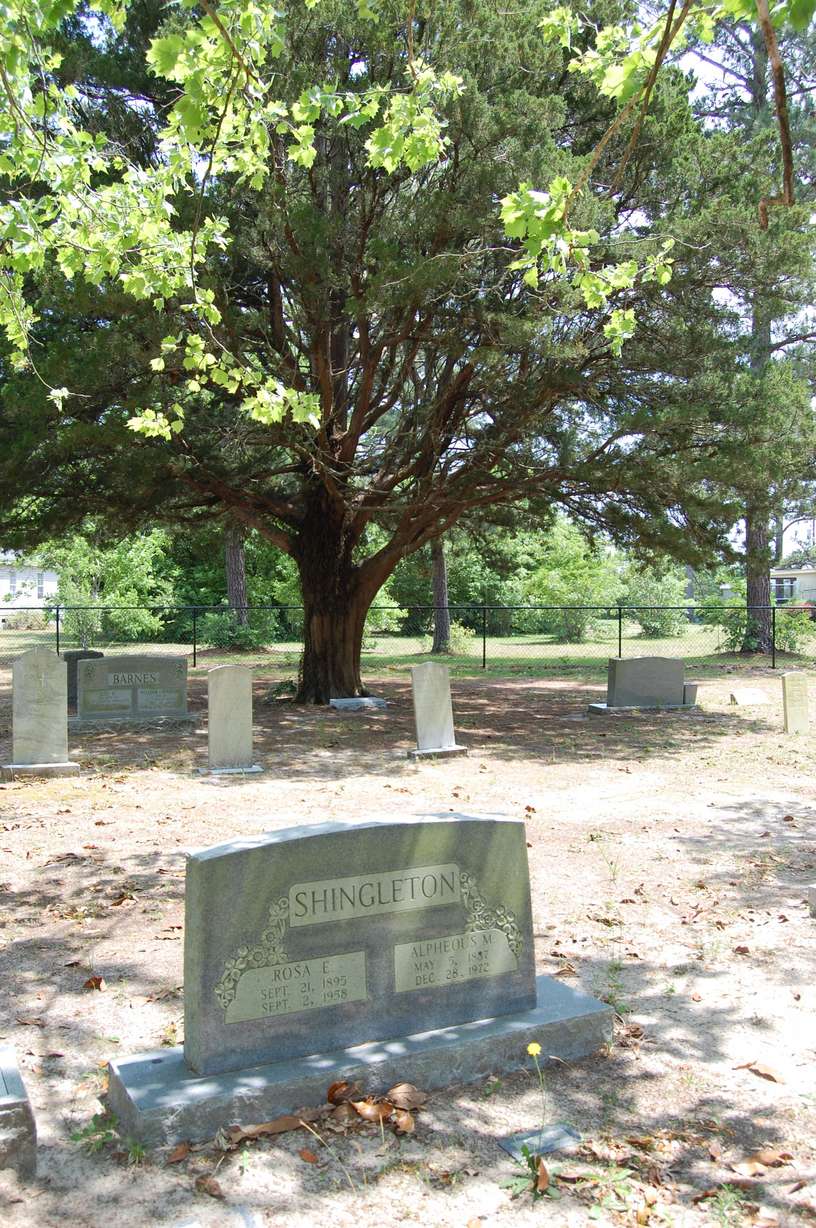 A majestic cedar tree remains as the original marker of a child's grave.
In 1925, a young couple from Utah, traveling through North Carolina, placed a casket with the body of their 3-year-old daughter in the Hampstead Latter-day Saint Cemetery.
Marion Barnhill was 9 years old then and working in his family's garden near the Church-owned cemetery.
The father saw Barnhill and asked if he would find a shovel. Barnhill ran back to his barn to get one and watched the father dig the grave. He says the mother never got out of the car.
After putting the tiny casket in the ground and covering it, the father then planted a 5-foot-tall cedar sapling and offered Barnhill a quarter to water it for a week.
"I got the quarter and I watered the tree every day for a week. Now, you can see what's behind me," Barnhill said, showing the strong cedar that towers above his head. "As a youngster, I didn't talk much about it. Later it occurred to me that somewhere, parents were concerned."
Now at age 93, Barnhill wishes to know who the child was before he dies. He needs help solving the mystery of the name of this little girl and her heart-broken parents.
He has not been alone in his search. The grave now has a marker, telling some of the story and ending with these words: "She was left but not forgotten, marked in 2008 by those who care," and then this Biblical quote from Jesus Christ: "Suffer the little children to come unto me."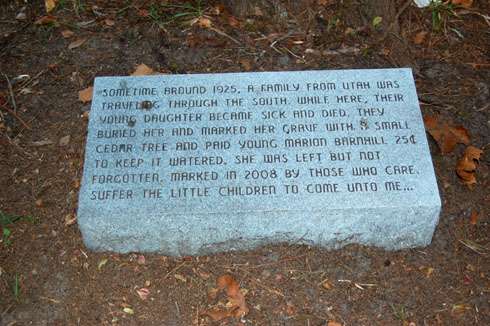 Hampstead resident Laura McLeod said, "We would like to connect this family that we believe lives out west, probably in Utah, to this child who was left here."
Barnhill remembers some information from the little girl's father. She was Caucasian, likely born in Utah. She was about 3 years old but could have been 2 or 4. She died sometime in the spring or summer of 1925 -- but perhaps 1924 or 1926 -- near Wilmington, N.C., where her father said he purchased a casket.
This story is well known to a number of Latter-day Saints in that area of North Carolina. They realize their search for her name and family may bring nothing, but they believe in miracles.
If you have any information that could help solve the mystery, please contact KSL News.
E-mail: cmikita@ksl.com
------
Special thanks to Jacob Hancock at the Deseret News
×
Related links
Most recent Utah stories