Estimated read time: 2-3 minutes
This archived news story is available only for your personal, non-commercial use. Information in the story may be outdated or superseded by additional information. Reading or replaying the story in its archived form does not constitute a republication of the story.
Tonya Papanikolas ReportingMonths ago the air inside the bubble at the American Fork pool was so full of chemicals it made swimmers sick. Now a few simple changes have everyone breathing easier.
It is a problem pools with bubbles are experiencing all over the country. Chlorine mixes with other things to become chloramines. At a normal, outdoor pool, the wind and UV light help get rid of it, but not indoors. However, the recreation center found a way to use UV light there.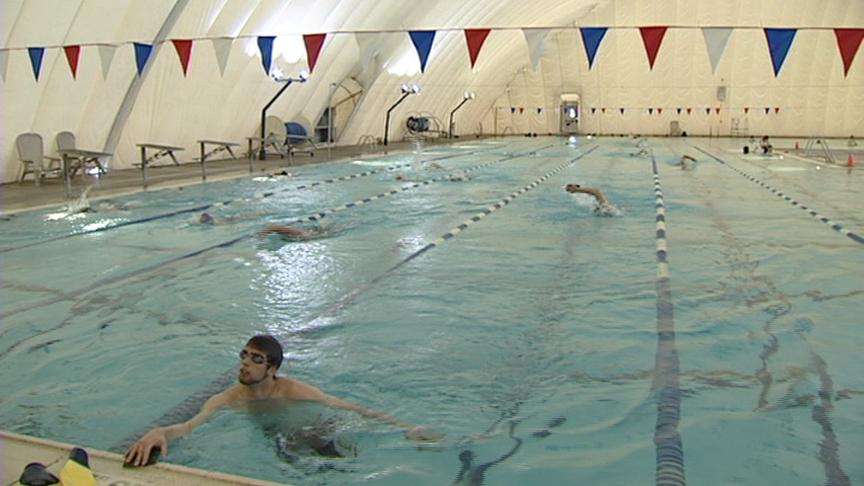 For members of the Hilltop Aquatic Swim Team, practicing six days a week in the American Fork Recreation Center swim bubble began to be unhealthy.
Candice Smith is a swimmer with the Hilltop swim team. She said, "Most of the team got exercise-induced asthma, so we'd just bring our inhalers to practice. It was not very fun."
Dee Loose, the Hilltop swim coach, said, "The kids were coughing and hacking. Coaches, their eyes were burning on deck, their eyes were watering."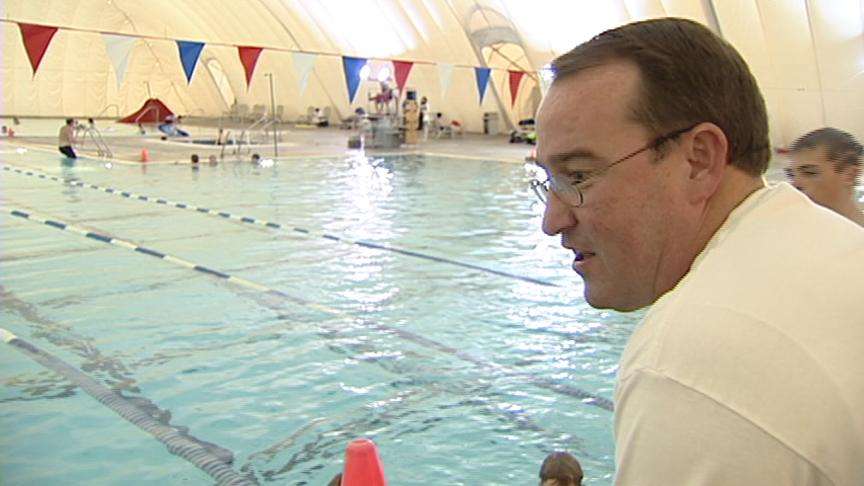 With only a small ventilation system, the chemicals from the pool didn't have anywhere to escape because the bubble trapped them inside. It wasn't long before the swim team started having to cut its practices short.
After the Utah County Health Department received numerous complaints, the recreation center realized it needed to address the issue. So employees took it to the city council, and American Fork put up the money to change the air quality.
The change is thanks to a UV water treatment system. The water comes in from the pool, goes into the system, where two ultraviolet light bulbs destroy any chloramines or other bacteria, and then the water is sent back into the pool. The idea is to remove the unhealthy chemicals before they get into the air.
The swim team says it's made a huge difference. "None of us are like coughing because of the air quality. The air is a lot clearer, it's a lot better," Smith said.
The coaches like it because they can now get more out of the kids.
×
Most recent Utah stories