Estimated read time: 4-5 minutes
This archived news story is available only for your personal, non-commercial use. Information in the story may be outdated or superseded by additional information. Reading or replaying the story in its archived form does not constitute a republication of the story.
Lori Prichard reporting
produced by Kelly JustSALT LAKE CITY -- Home sales, vacation rentals, database development; all are businesses that could use some online exposure. Each year, thousands of small companies across the country hire Provo-based HIT Web Design to do that job for them.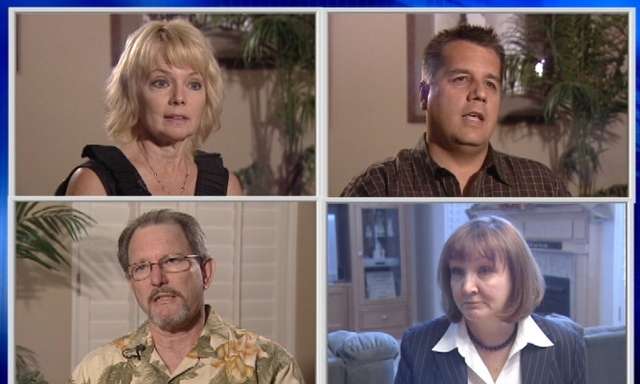 Business owners Brenda Daniel, Timothy Webster, Paul Schmidt and Shauna Barnes say they were sold on the client websites designed by HIT, as well as HIT's telephone sales pitch.
"He seemed to be able to do what I needed to have done," Daniel said.
"What we wanted was a professional design," Webster explained.
"It was a good starter site," said Schmidt.
"I was very excited to work with them," Barnes recalled.
But shortly after their credit cards were charged, the trouble began.
"The website wasn't ready," Barnes said.
"Nobody wants to talk to you," Schmidt said. "It's all done through e-mails."
"I thought they should have provided me more guidance in what to say, the pictures I should have," Daniel said.
Consumer Tips
Read every contract before you sign or agree to it
If you don't understand the the contract, ask for an explanation
If you don't like the contract, walk away
Source: Deborah Threedy and Leslie Francis, University of Utah law professors
"The contact information was never directed to me," Schmidt added.
Barnes said, "They charged my credit card an additional $900.00."
"When I protested it with my credit card company, they took my site offline," Daniel said.
"[It] almost bordered on 'we've got you and you're stuck, pal,'" said Webster.
These kinds of complaints aren't new to the Utah Better Business Bureau (BBB). In three years, people from all over the country have filed more than 600 complaints against HIT, also known as Heritage Web Solutions.
"Every state but Maine and South Dakota [has filed complaints]," said Jane Driggs, president of Utah's BBB.
Driggs said the complaints on her desk mirror those told to KSL News: Websites take months, not weeks, to build. There are unauthorized credit card charges. Work is promised but doesn't get done.
"Verbal statements don't count," Driggs said. "Doesn't matter what they say to you on the phone, it's what's in the contract."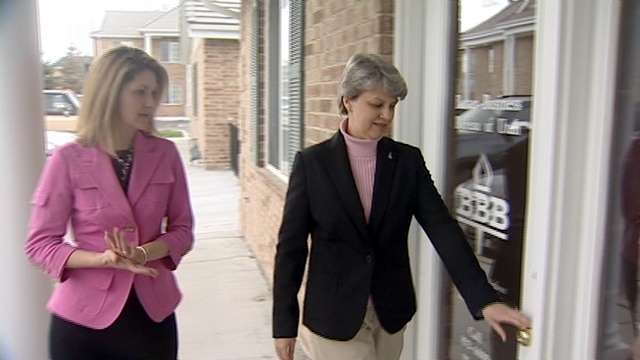 The contract is HIT's terms of service -- a 13-page, 54-clause document that outlines all of the company's and the customer's responsibilities.
"It's one of the longest ones I've seen," Driggs said.
The contract is right on HIT's website, but it seems few bother to look at it before they hand over their credit card.
"What we believe is happening is that the sales person is selling them on the product, and so the customer thinks, 'I don't really need to read this,'" Driggs said. "And they're glossing over it and putting in their electronic signature."
If you do that, you'll miss a lot. It turns out there is no guaranteed timeline to get a site up and running and no guarantee the customer will get what they want.
HIT can even change what it charges and take a site down at anytime for any reason. It's all outlined in HIT's contract, and to continue with the company the client must click accept.
"We can't have them accept it, us spend hours on something, and then have them say, 'Well, no. I don't like this. Just give me my money back,'" said Mark Strong, one of HIT's four owners.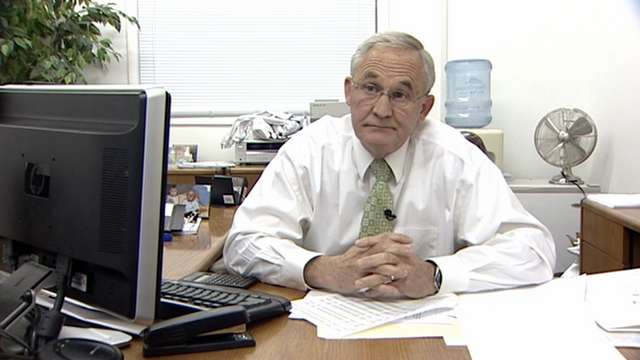 "We're taking a thought, an idea, in somebody's head and trying to transfer that into the designer's head and come up with a product that hits a home run," he continued, "and we're not always successful."
Strong believes most complaints have nothing to do with HIT's product. Instead, he believes some customers simply have buyer's remorse because their website, for whatever reason, didn't do its intended job, which is to sell.
"I think the consumer thinks that, 'If I get a pretty picture, somehow the whole world is now going to come and purchase my doilies,'" Strong said. "Well, it's only grandmas that purchase doilies, and they don't go on the Internet; and so when they don't sell a boatload of doilies, they want their money back."
The Utah BBB reports HIT is working to resolve all of the complaints filed against it. With its strict contract, "resolved" can mean a decision in HIT's favor.
A final note about that contract: It includes a section called "negative comments/slander." It reads that for every time a client makes derogatory comment about HIT, he or she can be fined $2,500.00, lose their website and be sued.
We mentioned that clause to Mark Strong. He told KSL there will be no repercussions against the people who appeared in our story.
E-mail: iteam@ksl.com
×
Related links