Estimated read time: 1-2 minutes
This archived news story is available only for your personal, non-commercial use. Information in the story may be outdated or superseded by additional information. Reading or replaying the story in its archived form does not constitute a republication of the story.
Samantha Hayes Reporting Syracuse police say they have enough evidence to charge Benito Martinez with first-degree rape, but they have to find him. The suspect has been missing since the incident happened early Saturday morning.
Police say he was renting a room in a house where other families were living, including the 11-year-old victim. Police say the 11-year-old girl and the suspect did not know each other, aside from the fact they lived under the same roof. Twenty-two-year-old Benito Martinez was renting a room in the house and carpooled to various construction jobs with others also renting there.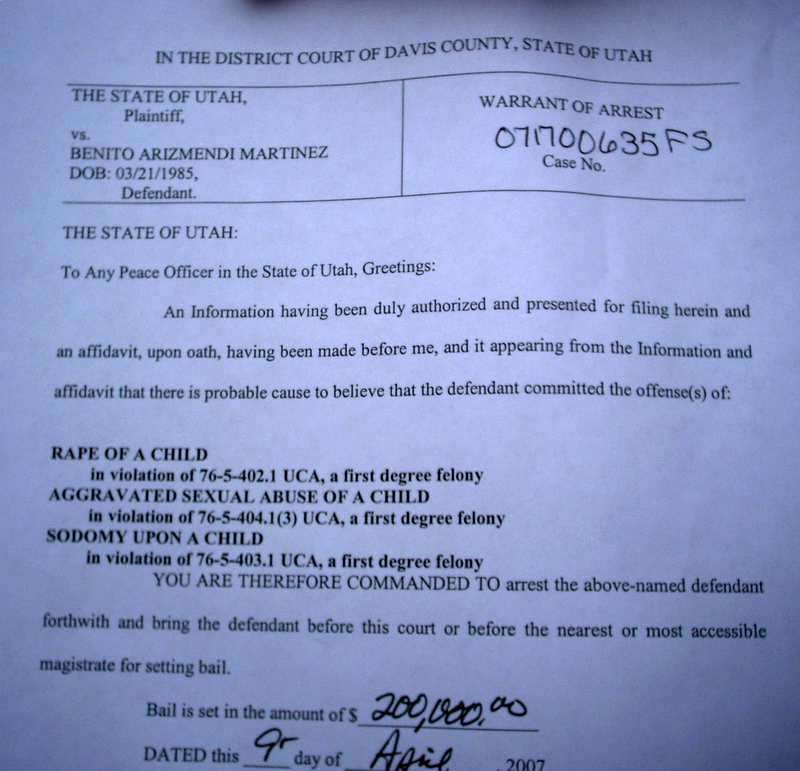 Police were called to the home early Saturday morning around 1:45. "He apparently went into the 11-year-old's room and sexually assaulted her. I don't know at which point it was interrupted, but it was interrupted by someone who mentioned they would call the cops, and he left the house," says Lt. Tracy Jensen of the Syracuse Police Department. Martinez has not returned since.
Police say he is in the country illegally. He has been living in Syracuse for the last six months. They are concerned he may try to escape charges in Mexico. Jensen says the family of the victim reported the crime right away and have been helpful to police.
Charges include first-degree felony rape of a child, first-degree felony sodomy of a child and first-degree felony aggravated sexual assault of a child. Bond is set for $200,000.
Martinez, who works in the construction field, is described as 5 feet 6 inches to 5 feet 8 inches tall, with brown eyes and black hair.
Anyone with information about Martinez is asked to call police at 825-4400.
(The Associated Press and Standard Examiner contributed to this report.)
×
Most recent Utah stories