Estimated read time: 1-2 minutes
This archived news story is available only for your personal, non-commercial use. Information in the story may be outdated or superseded by additional information. Reading or replaying the story in its archived form does not constitute a republication of the story.
Whit Johnson ReportingA man who says he suffered injuries during a scuffle with Salt Lake City police officers today filed a lawsuit against them. Miles Lund is recovering in the hospital from surgery he says he needed following the assault, and his attorney is seeking $10 million in damages.
Miles Lund loved to feed the ducks here at Liberty Park, it was one of his favorite things to do, and it was here where he allegedly received injuries that caused bleeding in his brain, known as a subdural hematoma. Lund had surgery a few days ago; his attorney says he's recovering well but is not yet out of danger.
Here's what happened, according to Lund and his attorney. Lund was feeding the ducks in November when he saw a person with a dog off-leash. Now Lund reached into his pocket to pull out a sheet of park rules. The dog owner claimed Lund had a gun and called police. Police showed up and told Lund to raise his hands. Lund said he couldn't hear because of a disability. At that point the officers allegedly roughed him up, causing injuries, and did not find a weapon.
Lund has told the media he hopes this never happens to anyone else.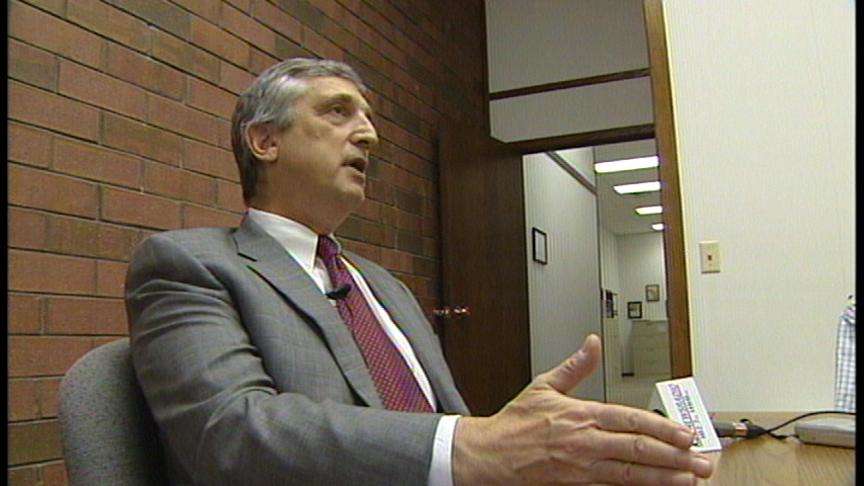 "The point is if Mr. Lund is going to obtain what he wants, which is this doesn't happen to anybody else ever again," said Clark Newhall, Lund's attorney, "the only way for him to do it is to slap the city up side the head with a lawsuit that costs them a lot of money."
Lund is recovering at LDS Hospital. A spokesman with the Salt Lake City Police Department said the city will not comment on a pending lawsuit or investigation.
×
Related links
Most recent Utah stories