Estimated read time: 3-4 minutes
This archived news story is available only for your personal, non-commercial use. Information in the story may be outdated or superseded by additional information. Reading or replaying the story in its archived form does not constitute a republication of the story.
LAYTON -- As details of the torturous abuse inflicted on 4-year-old Ethan Stacy come out, the impact of what happened to the boy is rattling emotions all over the state.
Among those grieving the loss of this child are the police officers close to the case. For them, images of what happened will likely never be forgotten.
People have been coming by an impromptu memorial for Ethan Stacy at the Layton Meadows apartment complex all morning Thursday. The memorial was the site of a candlelight vigil Wednesday night.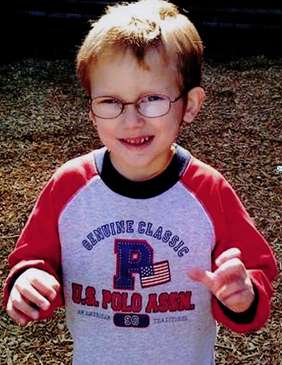 Among those paying their respects -- police officers who have been deeply impacted by the circumstances surrounding the boy's death.
"It's a difficult situation, it really is," said Lt. Garret Atkin with Layton City police. "As police officers we see a lot of things with this job, but the ones with kids involved seem to be especially hard."
Wednesday, police released documents detailing the horrific abuse Ethan suffered at the hands of his stepfather, 31-year-old Nathan Sloop. Ethan's mother, 27-year-old Stephanie Sloop, told police Nathan beat Ethan so badly it caused his face to swell.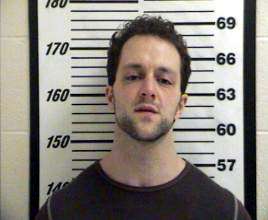 She said at one point the couple locked Ethan in his room and left him unattended as they went to be married. She admitted she was concerned Ethan's appearance would tip off police to the abuse.
The mother said Nathan scalded Ethan with hot water, forced him to drink large amounts of water while he was vomiting and feverish and ultimately let him die without getting him medical attention.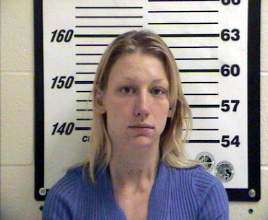 According to Atkin, many of the officers haven't even had time to properly deal with the details of the abuse Ethan suffered some of the things they've seen.
"Sometimes it's the work that helps keep your mind off what it really is, but at some point you have to go home and be alone with your thoughts," he said. "I know there have been a lot of sleepless nights."
Atkin says that in time, those officers who need help dealing with Ethan's death will get it. But for now, their focus must be on the investigation into Stephanie and Nathan Sloop, before formal charges are filed Friday morning.
---
Sometimes it's the work that helps keep your mind off what it really is, but at some point you have to go home and be alone with your thoughts. I know there have been a lot of sleepless nights.
–Lt. Garret Atkin
---
"We will put together everything we can for the county attorney's office, make sure that we have followed up on every possible lead, gather as much information as is available to present the case to them and helping them file any charges they deem appropriate," he said.
Atkin says this case has impacted many people not only in Layton, but across the country.
"People went through a wide range of emotions with this case, just like we did," he said. "As this initially happened we thought we were looking for a missing boy, people were pouring out trying to do their best to help locate this kid. As more details came in and we finally drew this to a conclusion emotions ran all over the board. It went from sympathy for the family to outrage, and I think that candlelight vigil they had last night shows how this really impacted the community."
Atkin says a lot of people in the apartment complex where Ethan was staying with his mother and stepfather have been asking themselves what they could have done to prevent this, or wondering what signs of abuse they may have missed.
"Sometimes it just happens," Atkin said. "It's not like anything was missed, it just happens."
He says there was likely nothing anyone could have done and that this was just a very tragic situation.
E-mail: spark@ksl.com
×
Related stories
Most recent Utah stories