Estimated read time: 2-3 minutes
This archived news story is available only for your personal, non-commercial use. Information in the story may be outdated or superseded by additional information. Reading or replaying the story in its archived form does not constitute a republication of the story.
SANDY -- A Brighton High School student may have stumbled across a significant public health problem in her own neighborhood. She did a study, which won national honors from a panel of experts, showing a high rate of infertility among young women, and it may be linked to contaminated soil.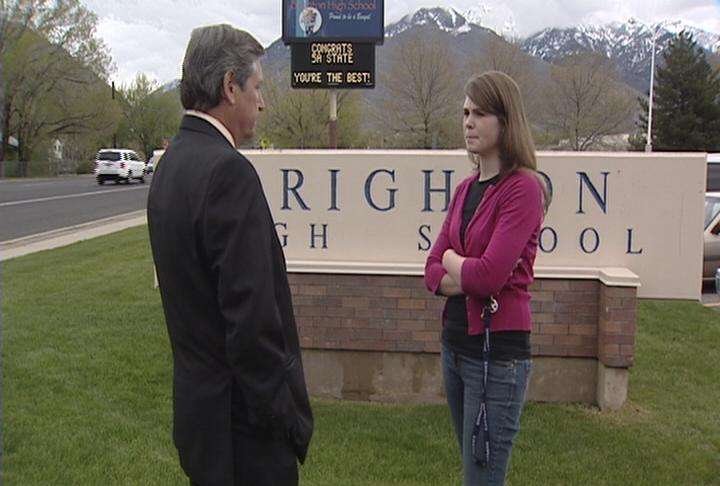 In a neighborhood at the mouth of Little Cottonwood Canyon, two lead and silver smelters in the 1870s contaminated the soil with lead and arsenic. As a student at Brighton High, Jessica Hart began to wonder about the contamination.
"It was mainly my sister and how she couldn't get pregnant for a long time, and how most of her friends were having the exact same problem," Hart says.
She launched a door-to-door study with questionnaires. She also surveyed a similar uncontaminated neighborhood near Bell Canyon.
A public health expert in Colorado mentored Hart and taught her how to calculate statistical significance and probabilities.
Bell Canyon residents reported 12 out of 93 women, 13 percent, had fertility problems. The Little Cottonwood neighborhood was almost twice as high, 23 percent, or 35 out of 150 women. The biggest difference was among young women.
"It's pretty bad," Hart says. "I found that 20- to 30-year-olds who grew up in the Cottonwood area are 14 times more likely to have infertility than women of other areas."
What is... epidemiology?
Epidemiology is the scientific method used to investigate, analyze and prevent or control a health problem in a population.
State environment officials say they want to review Hart's study. Existing scientific literature lends some credibility to her findings.
"With lead and arsenic, there is some indication that there may be some infertility associated with that, both male and female," says Scott Everett, with the Utah Department of Environmental Quality.
The state has already cleaned up most of the contamination in the area.
"I hope that, maybe, if I do the project again in 10 years, if there are still problems, I would hope that they would come back and try to fix things up a little bit more," Hart says.
If she does return in 10 years to do the study again, she'll presumably have even more expertise. Hart plans to use the scholarship she won to pursue a double major in music and epidemiology.
E-mail: jhollenhorst@ksl.com
×
Related links
Related stories
Most recent Utah stories