Estimated read time: 2-3 minutes
This archived news story is available only for your personal, non-commercial use. Information in the story may be outdated or superseded by additional information. Reading or replaying the story in its archived form does not constitute a republication of the story.
PROVO - The investigation into a fatal weekend shooting in Provo is now in the hands of the Utah County Officer Involved Incident Protocol Task Force. Provo police shot and killed a man inside a grocery store, who officers say pulled a gun on them while being confronted for shoplifting.
The task force is made up of investigators from police departments from around the county and supervised by the county attorney's office. The team will ultimately determine if the officers were justified in using deadly force.
Utah County Attorney Jeff Buhman said, "These are very thorough in-depth investigations. They are ones where the protocol team uncovers every stone to find out what happened."
The two officers have been placed on administrative leave while the investigation continues.
Buhman explained, "It helps agencies to not have a conflict of interest when they do an investigation. In this case, Provo PD will do a parallel investigation as to whether their officers were justified for their own policies and procedures."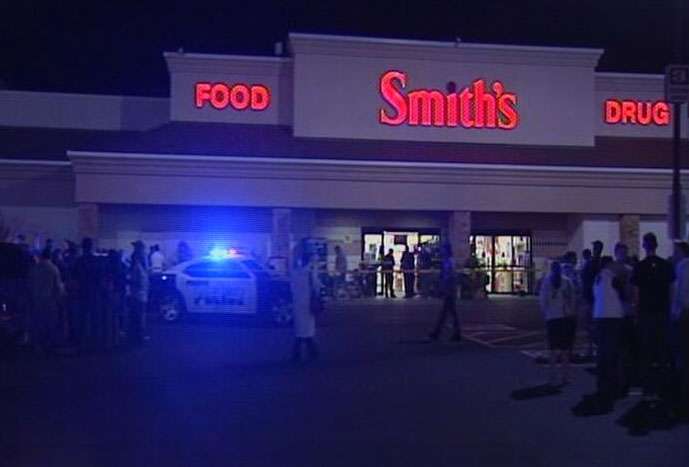 It will likely take several months until the investigation is finished and the county attorney decides if the officers were justified.
Provo police didn't release any additional details Monday about Saturday's shooting. We do know investigators are looking at video from the shooting and continuing to talk to store employees and customers who saw or heard what happened.
It appeared to be business as usual Monday afternoon at the Smith's grocery store at 350 N. Freedom Blvd. in Provo, despite the frightening moments Saturday night when customers heard several gunshots ring out. Just before 9:00 Saturday night, police were dispatched to the Smith's grocery store. Two employees had confronted a man, who they say was trying to shoplift beer.
As officers arrived, they said the suspect was combative. One of the officers attempted to subdue him with a Taser. That failed, and according to officers 35-year-old Ronald Ethington pulled a .357-caliber handgun. Two Provo officers then opened fire, and Ethington was killed.
E-mail: spenrod@ksl.com
×
Related stories
Most recent Utah stories