Estimated read time: 2-3 minutes
This archived news story is available only for your personal, non-commercial use. Information in the story may be outdated or superseded by additional information. Reading or replaying the story in its archived form does not constitute a republication of the story.
SALT LAKE CITY -- The more obese you are, the more health problems you are bound to have. That's what the Utah Department of Health has discovered in its research.
This is the first time the "obese" weight category has been divided into different classes. Obese means you have a body mass index of more than 30.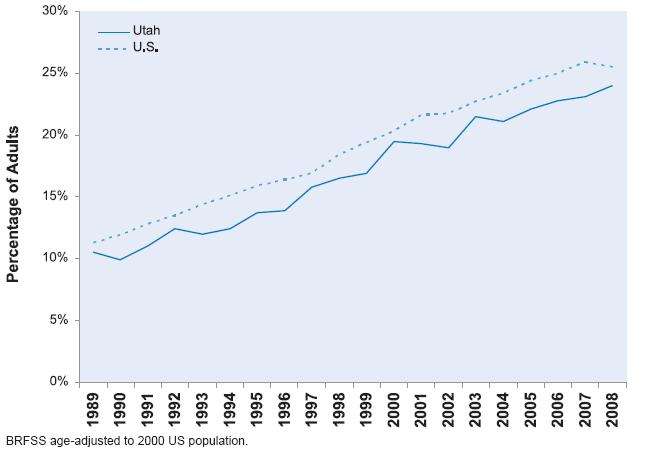 But now we are learning the higher your BMI gets, you will be even more at risk for disease.
We found one woman who can happily say she does not fall into that category anymore. Addy Moreno does not sit and eat her lunch anymore. Instead she takes her hour break working up a sweat!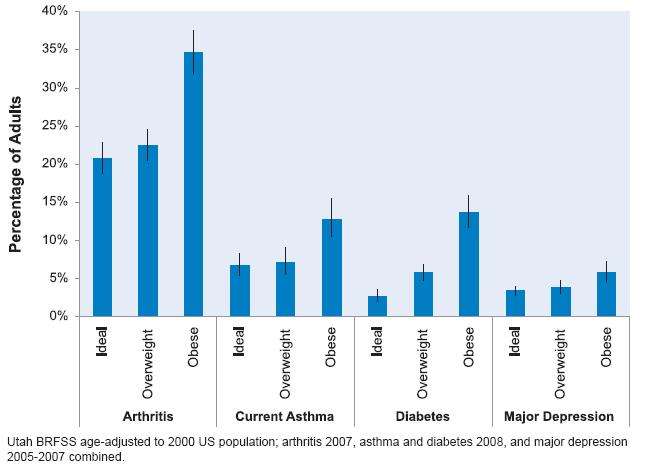 Last year at this time, Addy would have been considered obese.
"I'd been trying to lose weight for so long I felt like a failure," she says. "I would try year after year and I never stuck with it."
---
24% of Utah adults were obese in 2008. Of those, nearly 64% were Class I Obese, 23% were Class II, and nearly 13% were Class III. -Utah Dept. of Health
---
But she finally stuck with it.
"I've lost about 114 pounds," Addy says.
Her risk for chronic diseases has decreased too. Epidemiologists like Michael Friedrichs with the Utah Department of Health have known that obese people are at risk of health problems, but now they know even more.
"We have never looked at the higher classes of obesity to find out if you become more obese, does your risk increase further? That is indeed the case," he says.
What is... BMI?
Body Max Index (BMI) is used to categorize weight distributions in a population and is calculated by using a person's height and weight, regardless of sex. CLICK HERE to calculate your BMI
So now obesity has been divided into three separate weight classes.
If you have a BMI, which is calculated with your height and weight, of 30 to 35, you fall in the first obese class.
The second class includes those who fall into the 35 to 40 range.
And 40 and over is the third and potentially most dangerous class for risk of diabetes, asthma, hyper-tension and more.
BMI Categories
| Categories | Score range |
| --- | --- |
| Ideal | 18.5-24.9 |
| Overweight | 25.0-29.9 |
| Class I Obese | 30-34.9 |
| Class II Obese | 35-39.9 |
| Class III Obese | BMI >40 |
Utah Dept. of Health
"If you are overweight or obese, do what you can to lose weight," Friedrichs says. "If you can't lose weight, do what you can to maintain your weight status and not become more obese because your risk increases dramatically."
Something Addy has done. She says losing the weight has helped more then just her health, but her whole life.
"I feel great. I think about all the things I have been missing cause of all the extra weight, and now I feel energetic," she says.
Addy is running her very first marathon this week.
E-mail: abutterfield@ksl.com
×
Related links
Most recent Utah stories