Estimated read time: 2-3 minutes
This archived news story is available only for your personal, non-commercial use. Information in the story may be outdated or superseded by additional information. Reading or replaying the story in its archived form does not constitute a republication of the story.
Shelley Osterloh ReportingThanks to a donation to the Utah Department of Health, many Utah women will receive life-saving information and vaccines to prevent cervical cancer. The $1 million donation is from Utah philanthropist Jon Huntsman Sr. and his wife, Karen. Jon Huntsman Sr. has pledged to help eradicate cancer. He even set up the Huntsman Cancer Institute and Hospital which now treats some 38,000 people each year.
But this personal donation to the health department came after the state legislature denied a proposed bill that would fund vaccines for low-income and uninsured women. Holladay Representative Karen Morgan said, "Each year more than 11,000 women in the United States are diagnosed with cervical cancer, and approximately 3,700 lose their lives." She sponsored a legislative bill this year to create a public service campaign and fund cervical cancer vaccinations. Morgan said, "Regrettably, a campaign of misinformation resulted in the elimination of the vaccine portion of the legislation. But fortunately for the women of Utah, the Huntsmans have come forward with that million dollars."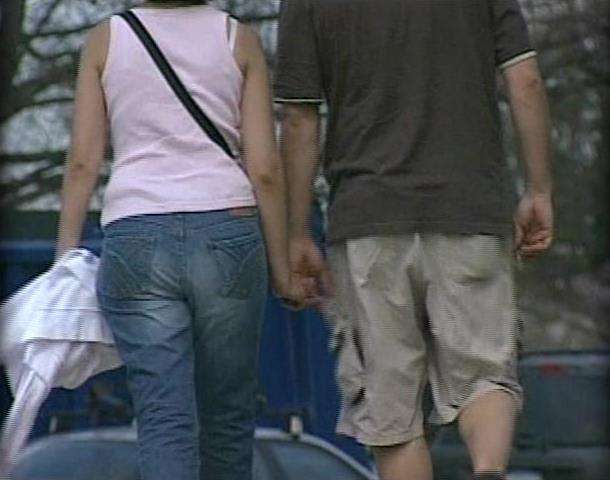 The vaccine prevents HPV -- the most common sexually transmitted infection in the U.S. It causes genital warts and up to 70 percent of all cervical cancers.
Here in Utah, about 60 women are diagnosed with this type of cervical cancer each year, and approximately 17 die annually, but doctors say many more may suffer with related problems like infertility. Gynecological oncologist Dr. Karen Zempolich said, "And really that will be eradicated with the universal access to vaccines and implementation of it. So it has tremendous impact beyond the 17 and the 60 in what we see on a day-to-day basis."
Dr. David Sundwall, the director of the Utah Health Department, says an educational campaign and vaccination program is in the works. Sundwall said, "I believe that cervical cancer is one of those diseases which we simply must deal with through proper education, through proper screening and now through the modern miracle of science that developed a vaccine that for the first time can prevent the HPV virus from causing cervical cancer."
The president of the Huntsman Cancer Foundation, Janet Bingham, said, "We hope that this gift from Jon and Karen Huntsman will save lives. That's what this is all about, preventing cancer and saving women's lives."
The Utah Health Department has set up an advisory committee to decide how the money will be spent, how to develop the public campaign, how to distribute the vaccine and to whom.
×
Most recent Utah stories