Estimated read time: 2-3 minutes
This archived news story is available only for your personal, non-commercial use. Information in the story may be outdated or superseded by additional information. Reading or replaying the story in its archived form does not constitute a republication of the story.
Keith McCord ReportingA huge construction project is one step closer to reality. The project will meet the future water needs for Salt Lake County. Today, the final piece of pipe was put in place.
It's one of the biggest water construction projects that have been built in Utah in a long time. It's called the "Point of the Mountain Aqueduct." When it goes on line three months from now, it will supply an additional 70 million gallons of drinking water a day.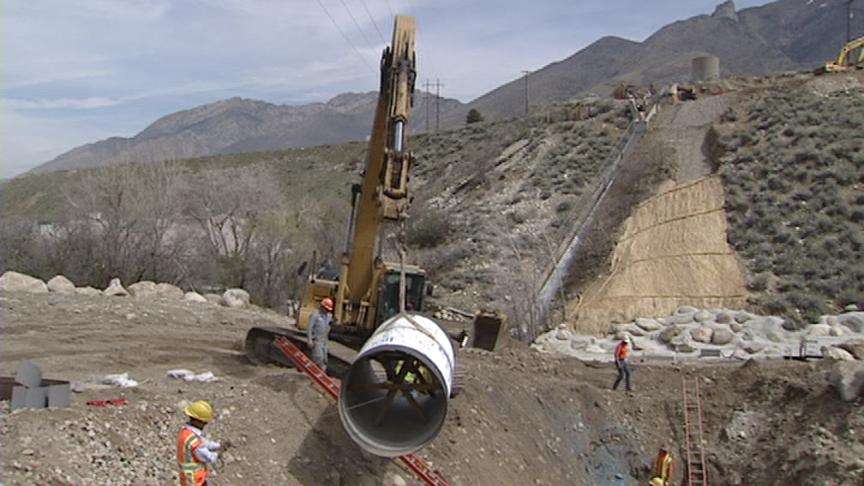 It's not every day that you see dozens of people with felt pens, autographing a large section of steel pipe. But today was a big day. A piece will fit into this opening and complete 12 miles of pipeline that will greatly increase the drinking water supply for Salt Lake County.
Vice Chairman of the Board of Trustees at Metropolitan Water District of Salt Lake and Sandy John Kirkham said, "It allows everyone to have a new method of moving water throughout the valley. It connects the east with the west, and allows water to move even all the way to the Salt Lake Airport from this facility," said.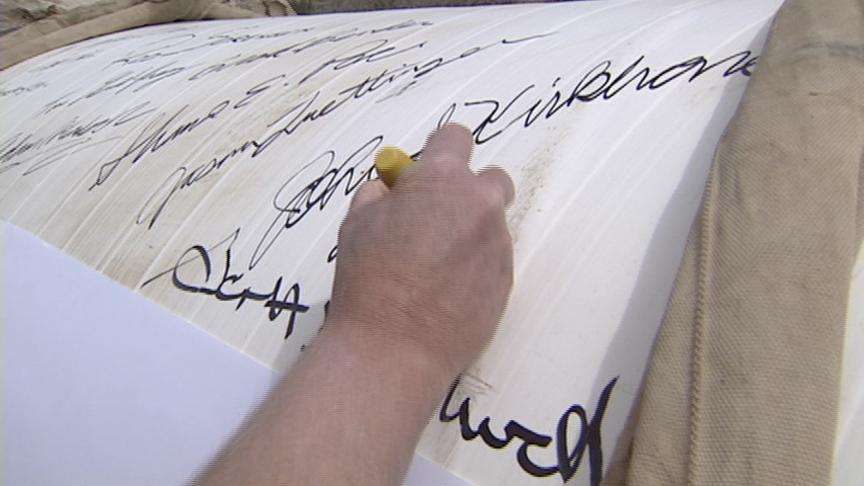 The Metropolitan Water District of Salt Lake and Sandy (MWDSLS) has been working on the $250-million project for the past eight years. Construction began in 2004. Through its pipeline and water treatment plants, the project captures water from Little Cottonwood Creek and Deer Creek Reservoir.
General Manager Mike Wilson of the MWDSLS said, "We've tackled trees, we've tackled traffic. There's been a lot of hard work to get this project accomplished, and a lot of thanks goes up to all those who stepped up to the challenge."
After everyone signed their name, the final 10-foot section was lowered into the hole, where workers pushed and shoved and tugged until it finally slipped into place.
In July, water will be gushing through this pipeline. Kirkham said, "It's not of the order of magnitude of some other agencies, but for us it's a very big project. It's obviously the biggest in Utah in a long, long time."
We often take it for granted that water will come out of the faucet whenever we turn it on, but it takes projects like this to get it to the faucet in the first place.
×
Most recent Utah stories