Estimated read time: 2-3 minutes
This archived news story is available only for your personal, non-commercial use. Information in the story may be outdated or superseded by additional information. Reading or replaying the story in its archived form does not constitute a republication of the story.
WEST JORDAN -- A former police officer is in jail, accused of drug crimes. Prosecutors filed felony charges against Aaron Jensen Friday.
Jensen is being held in the Davis County Jail on $25,000 bail. He was a West Jordan police sergeant in the narcotics unit, and spoke out about drugs.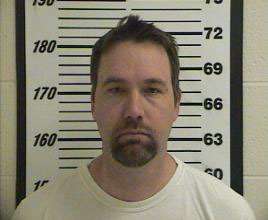 "This does highlight that this can happen anywhere in the state, not just in urban Salt Lake County," Jensen said in a March 2008 interview with KSL.
That interview took place after several police agencies raided homes and cars in the Salt Lake Valley. It was part of a KSL report about the prevalence of drug use in Utah County.
Now, Jensen is accused of the same crime he tried to fight.
"It's a hard thing for police officers to live that lifestyle and enforce that, because they have to become part of that culture. And unfortunately, in this case it appears as though it led to the commission of these crimes," said Salt Lake County District Attorney Lohra Miller.
Prosecutors say in May of 2008, Jensen contacted two men, telling them he would avoid having charges filed against them if they worked for him as a drug informant.
Jensen is accused of seizing balloons of heroin, cocaine and cash from them. Prosecutors say there were no records of their meetings or anything to indicate the two men were working for Jensen.
Prosecutors also charged Jensen with misuse of money. They say Jensen took more than $600 from a man whose money was seized as evidence in 2007.
Friday, prosecutors explained why it took so long to file those charges.
"It was a very complex investigation. It involved a number of witnesses that were alleged to be criminals that might have had warrants for their arrest that weren't anxious to be interviewed, and we wanted to make sure it was a very thorough investigation," Miller said.
West Jordan police did an internal investigation, which led to their contacting the district attorney's office. A spokesman for the West Jordan Police Department would not comment on the case, saying it's being handled by the district attorney's office.
E-mail: syi@ksl.com
×
Photos
Related stories
Most recent Utah stories