Estimated read time: 1-2 minutes
This archived news story is available only for your personal, non-commercial use. Information in the story may be outdated or superseded by additional information. Reading or replaying the story in its archived form does not constitute a republication of the story.
Gene Kennedy Reporting A longer wait for gun permits triggers a domino effect of other problems, causing a budget crunch at an already-overstretched agency. More and more people are getting concealed weapons, and that means more permits. But the agency that issues them will now have to do the job with fewer resources.
The agency that issues permits for concealed weapons is the Bureau of Criminal Identification or BCI. It's an agency already dealing with permit backlogs. Now, more and more people are getting concealed weapon permits because they're cheaper in Utah than in other states.
The legislature passed a bill that will allow the bureau to keep permit fees. Everyone is very happy about that. But, the problem is the bill also pulled more than $650,000 from the agency's budget, which will likely cause more problems.
Sgt. Jeff Nigbur from the Utah Department of Public Safety said, "It's not only gun permits, it's also public safety in general. If we were to have to cut resources from specific divisions, it would increase waiting times on backgrounds."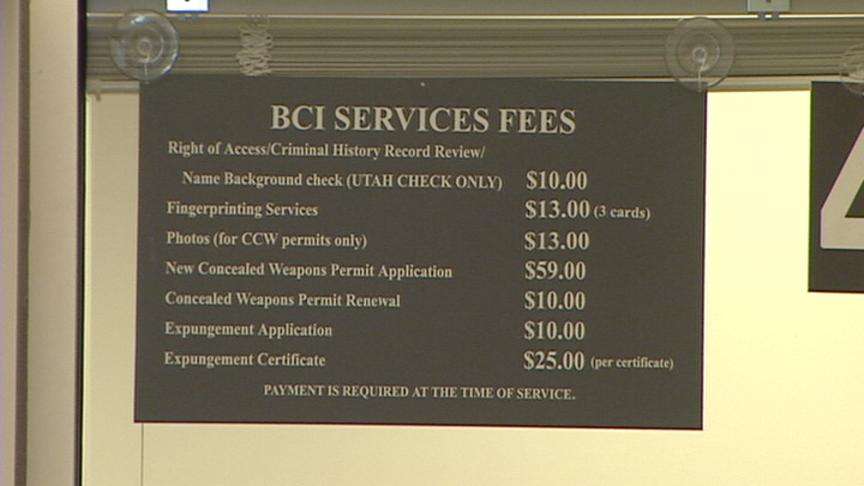 We're talking about delays with background checks on teachers. With more people demanding gun permits, those background checks will probably take more time than the required 60 day turn-around. So, many people will likely be frustrated in the coming months.
BCI is already a strained agency, dealing with backlogs of permits requests. If you're wondering how lawmakers could allow this to happen, the Department of Public Safety believes it was miscommunication. According to the DPS, lawmakers thought BCI had a savings account with a million dollars in it, but BCI is saying that's not true.
×
Most recent Utah stories