Estimated read time: Less than a minute
This archived news story is available only for your personal, non-commercial use. Information in the story may be outdated or superseded by additional information. Reading or replaying the story in its archived form does not constitute a republication of the story.
SALT LAKE CITY -- Utah Libertarians chose candidates to run for office during their state convention Saturday at the Salt Lake City Library.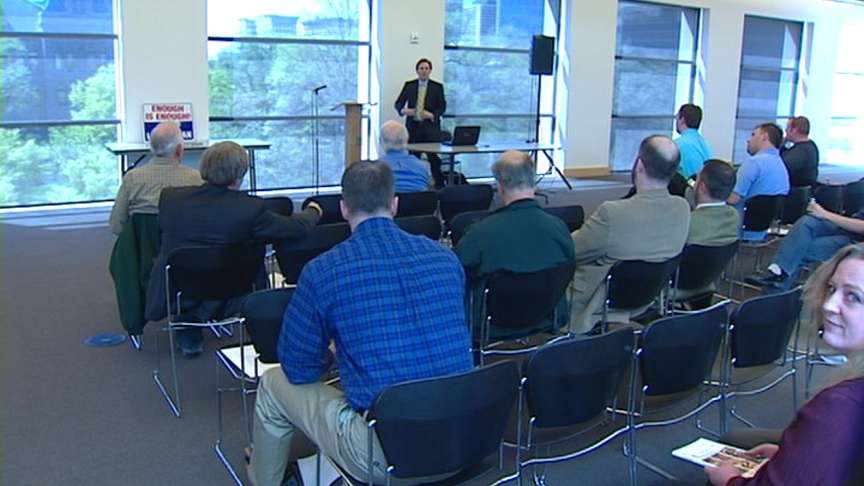 Party leaders say though the party may be small and obscure to some, it's not their name, but their beliefs that matter.
Related:
"If you actually listen to the arguments and the logic and the reason behind them, instead of having a knee-jerk reaction, that tends to kind of let all the labels and the name calling fall away and you can have a nice civil discussion about policy and how people can truly be free," says Jake Shannon, vice chairman of the Libertarian Party of Utah.
The party says it believes in things like limited government, limited taxes and the end of prohibition on certain drugs.
Delegates selected Andrew McCullough to run for state governor.
×
Related links
Related stories