Estimated read time: 1-2 minutes
This archived news story is available only for your personal, non-commercial use. Information in the story may be outdated or superseded by additional information. Reading or replaying the story in its archived form does not constitute a republication of the story.
Alex Cabrero reporting Richfield isn't the only area having water problems. A popular scenic road in Iron County had to be closed.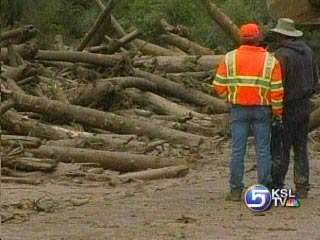 Charlie Morris: "It started last night at about 1:30."
It's still going. Big-time flooding: Enough to erode chunks of dirt underneath State Route 14, and make a big mess on it.
Brian Bairett, Utah Highway Patrol: "That's where the major mudslide and debris came across the road, and left a huge trail of mayhem on the road."
Several backhoes and dump trucks were needed to clear the debris, otherwise Coal Creek would've kept going down Cedar Canyon out of control, possibly flooding Cedar City below.
Charlie Morris: "Yeah, it's given us quite a few scares."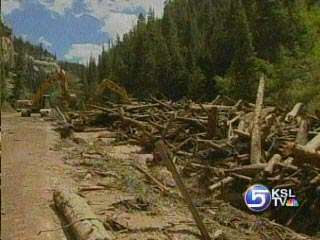 Charlie Morris is on the team trying to keep Coal Creek at bay. It's a job that isn't easy to win. Trees, rocks, you name it, keep flowing down. The road had to be closed it's so dangerous.
Charlie Morris, Emergency Team: "There was a few times where the stream backed up, and then gave way."
Brian Bairett, Utah Highway Patrol: "It widened the creek, it tore out trees, its got the side of the road washed away."
UDOT says the road will probably be closed through the weekend, maybe even longer.
×
Most recent News stories