Estimated read time: 2-3 minutes
This archived news story is available only for your personal, non-commercial use. Information in the story may be outdated or superseded by additional information. Reading or replaying the story in its archived form does not constitute a republication of the story.
Jed Boal Reporting The time for excuses is running out if you cheat the law in the Express Lanes on I-15. During a two-week blitz, the Utah Highway Patrol pulled over nearly 500 drivers. Motorists who were fed up with law-breakers finally got the troopers rolling.
It's time for everyone who drives I-15 to follow the signs and obey the laws of the lanes. The time for warnings is ending. UDOT's Nile Easton said, "We knew there is still a big problem with people not using that lane properly."
The carpool lanes, as we used to call them, opened when UDOT rebuilt I-15 six years ago. New rules started for the Express Lanes last fall; you can now pay for a decal to drive solo and use those lanes.
Many drivers ignore the rules. "They just view it as time savings. They think, 'I can get away with it, why not save the time,'" Easton told KSL.
Drivers frustrated with those who cheat wanted action. UHP rolled out a two-week blitz. Trooper Preston Raban said, "Their main reason for being there was its faster, and they wanted to get down the road."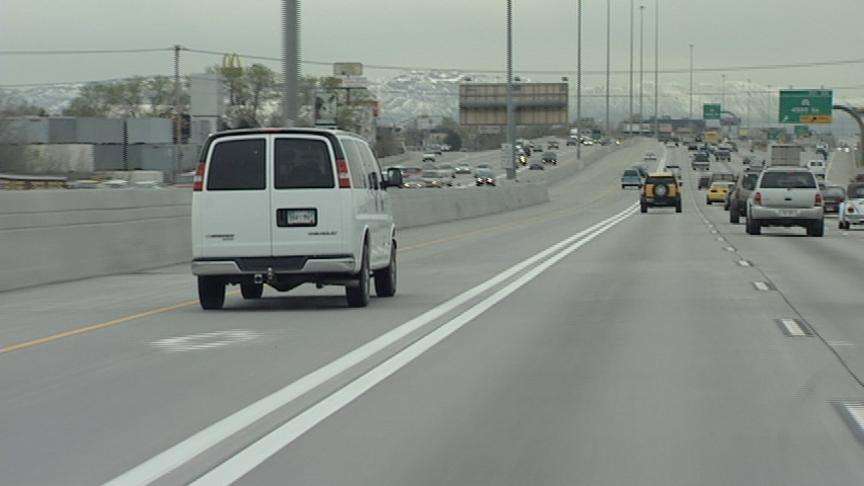 UDOT told KSL it's not just an issue of public safety. The rules are in place to maximize traffic flow for all of us. "When people are crossing those lines back and forth, they cause kind of a chain reaction slowing down that makes the efficiency of the lane get worse, defeating the whole purpose of having a carpool lane, then it can also cause accidents," Easton said.
During the two-week blitz, state troopers stopped 474 vehicles for Express Lane Violations. More than 300 were solo drivers using the lane illegally; they did not have the Express Lane decal. Two-hundred and sixteen got tickets, while the others got a warning. Troopers pulled over more than 150 for crossing the double white line, not entering or exiting the lanes at the dotted lines.
They also wrote tickets for speeding, pulling trailers in the Express lanes and seat belt violations. "It's clearly marked; the signs there. People have been familiarized with the use of these lanes. It's going to get to the point. We're no longer going to warn them; citations will be issued," Trooper Raban told KSL.
For more details on the Express Lanes, visit the links to the right.
×
Related links
Most recent Utah stories