Estimated read time: 1-2 minutes
This archived news story is available only for your personal, non-commercial use. Information in the story may be outdated or superseded by additional information. Reading or replaying the story in its archived form does not constitute a republication of the story.
Amanda Butterfield reportingVolunteers looking for Lori Hacking's body in the Salt Lake County landfill uncovered some hopeful leads. But it doesn't necessarily mean the search is nearing an end.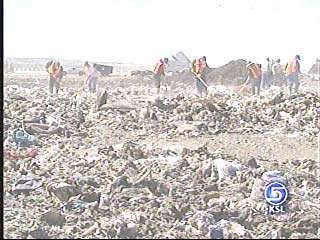 Searchers have found newspapers from, or near the date Lori went missing. They have also found envelopes from the Psychiatric Institute at the University of Utah where Mark worked.
They're some of the most important landmarks volunteers have discovered since they've been digging though thousands of pounds of trash in the past couple weeks.
The envelopes and newspapers dated near Lori's disappearance give officials confidence they're searching in the right area.
But it doesn't mean Lori's body will be next found.
Det. Phil Eslinger, Salt Lake City Police Dept.: "We've found newspapers that are a year and two out there also, so who's to say for some reason those papers aren't ones that were hung onto for a few weeks and then put out there."
Other landfill searches in the country like this have lasted months. Salt Lake police believe this search will only take a few weeks more. The search will more than likely go into October, possibly November, before it ends, with or with out a body.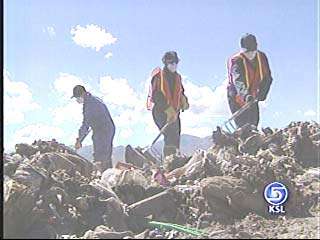 Detective Eslinger says without a doubt, if Lori's body is in the landfill, they will find it. But he adds, they're searching here because of what Mark Hacking has told them, and with his history of lies it's hard to trust him.
This is the third week volunteers have been searching by hand for Lori. They average about ten hours a day, 4 days a week.
×
Most recent News stories