Estimated read time: 4-5 minutes
This archived news story is available only for your personal, non-commercial use. Information in the story may be outdated or superseded by additional information. Reading or replaying the story in its archived form does not constitute a republication of the story.
SALT LAKE CITY (AP/KSL News) -- Salt Lake City police looking for clues in the disappearance of Lori Hacking say canine crews found "nothing of consequence" in a local landfill where they searched again overnight.
Investigators say they have not yet finished methodically churning up 15-feet of garbage and dirt that's spread over a wide area in the landfill.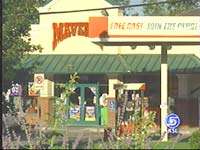 Meantime, KSL-TV and KSL NewsRadio are reporting that a clerk at a convenience store near the Hacking home had an encounter with the Hackings Sunday evening, the night before Lori Hacking was reported missing.
The volunteer search for Lori Hacking, 27, was called off Tuesday, about a week after she was reported missing by her husband. Mark Hacking reported July 19 that his wife had not returned from an early morning jog.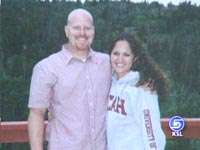 Organizers said the search was moving from neighborhoods, industrial areas and nearby canyons into more rugged terrain, and they did not want volunteers getting hurt.
A carefully targeted search took place Tuesday morning in the foothills above the "B" in Bountiful. A Cache County Search and Rescue team spent the morning looking into canyons and along roadsides.
They say they were asked to do so by Mark Hacking's brother.
Sandafer Logan/ Cache County Search & Rescue: "Because Mark had liked to come up here and four wheel. Lots of other people like to come up and four wheel."
The team went through areas where someone could have easily dumped a body or buried one in a shallow grave. But there was no word that the search teams found anything useful in the investigation.
A spokesman for Lori Hacking's family said the volunteer search could be resumed later with more specialized teams or specific tips, and all-terrain vehicles and helicopters could be deployed as needed.
They are asking for searchers trained in the use of ATVs, horseback riders, Search and Rescue, dogs, aircraft, etc. to contact them. Qualified people who are interested in helping can send an email to findlorisearch@yahoo.com, and include specialty/expertise and contact information.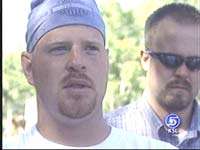 Volunteers had gathered to help search even after Mark Hacking, 28, came under scrutiny for buying a new mattress shortly before reporting his wife missing as well as lying to his wife, family and police about being accepted to a North Carolina medical school.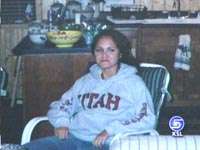 "We learned a lot of things in his life that are not true," Detective Dwayne Baird said Tuesday. "Medical school was the pinnacle of that deception."
In interviews with KSL-TV and KSL Newsradio, a Maverick convenience store clerk says, he saw Mark and Lori Hacking in his store, the night before Lori disappeared.
The Maverick, located at 310 S. 900 East in downtown Salt Lake, is near Mark and Lori Hacking's apartment. Clerks there say, the couple were frequent customers.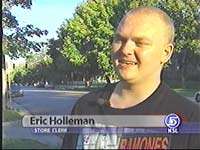 One employee, Eric Holleman, may have been the last person to see Lori, before she disappeared.
He says, the Hackings came into the store on Sunday evening, possibly around or just after 8-thirty. They were there for only a few minutes and bought two sodas. The couple is reported to have been at a dinner party in Bountiful, earlier that night.
Holleman says, while Mark seemed happy, Lori quote 'didn't seem the happiest'.
Eric Holleman, Store Clerk: "She was kind of quiet. It looked like something was bothering her."
Holleman and another employee told KSL that Mark is a smoker. They say, he comes in to buy cigarettes. But Holleman says on Sunday, as Lori faced the soda fountain, Mark motioned to him not to tell his wife that he smokes.
Holleman says Mark has always been friendly. He says, once, Mark saw him walking home from work, and offered him a ride. (Audio of the exclusive interview from KSL NewsRadio 1160)
The nightshift hospital orderly was checked into a psychiatric ward by his family after being found outside, naked, a night after the search for his wife began.
Assistant District Attorney Bob Stott said Mark Hacking is free to leave the hospital. Hacking, who has not been charged with a crime, did not return a phone message left Tuesday with an administrator at the University of Utah hospital.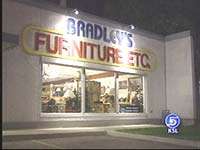 Police have said Hacking was at a store buying a new mattress just before reporting that Lori was missing. On the day the Lori disappeared, authorities were seen removing a box spring from the couple's apartment. Investigators have refused to confirm reports that they found a mattress in a nearby trash bin the same day.
Baird on Tuesday would not say if police recovered a mattress, although he did say investigators are not looking for one.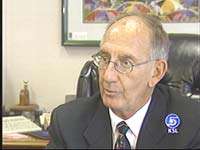 Also Tuesday, a defense lawyer hired by Mark Hacking's family deployed his own team of investigators. D. Gilbert Athay said he has spoken several times to Mark Hacking, but has refused to characterize the conversations.
(Copyright 2004 by The Associated Press. All Rights Reserved.)
×
Most recent News stories