Estimated read time: 1-2 minutes
This archived news story is available only for your personal, non-commercial use. Information in the story may be outdated or superseded by additional information. Reading or replaying the story in its archived form does not constitute a republication of the story.
BAGHDAD, Iraq (AP) -- Saddam Hussein's sons Odai and Qusai were killed in a six-hour firefight Tuesday when U.S. forces surrounded and then stormed a palatial villa in this northern Iraqi town, a senior American general said.
"We are certain that Odai and Qusai were killed today," said Lt. Gen. Ricardo Sanchez at a news conference in Baghdad.
"They died in a fierce gunbattle," Sanchez added.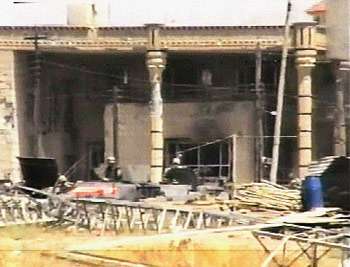 He told reporters that soldiers from the 101st Airborne Division were working on a tip from an Iraqi informant that the sons were present in the house.
When troops approached the building, gunmen inside opened fire with small arms. The "suspects barricaded themselves in the house" and "resisted fiercely," he said.
Sanchez promised a detailed briefing on the operation Wednesday.
"The bodies were in such a condition where you could identify them," he said. The identities of the other two dead were not known, he said.
Sanchez was asked about heavy gunfire that erupted across Baghdad about 10 p.m., believed to have been in celebration of reports that Saddam's sons had been killed in Mosul.
The general said the gunfire may have been in celebration over the son's death or hostile fire aimed at U.S. occupation forces. "It's very appropriate that they would celebrating about now," he said.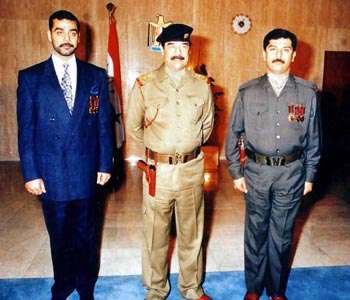 In Washington, L. Paul Bremer, Iraq's top civilian administrator, said he did not want to comment on how the deaths of Saddam's sons would affect security in Iraq.
However, Bremer said: "It certainly is good news for the Iraqi people."
(Copyright 2003 by The Associated Press. All Rights Reserved.)
×
Most recent News stories