Estimated read time: 2-3 minutes
This archived news story is available only for your personal, non-commercial use. Information in the story may be outdated or superseded by additional information. Reading or replaying the story in its archived form does not constitute a republication of the story.
Gene Kennedy Reporting In the next five months, what many people know as Sugar House will be gone. The buildings that line Highland Drive near the 2100 South intersection will be demolished to make way for redevelopment.
The property owner says the 100-year-old buildings are falling apart and are unsafe. But a lot of people are not happy about what's moving in.
It's a place where coffee and counter-culture come together.
Patron Holly Brille said, "This is the heart of individuality here in Salt Lake."
But some people fear that heart is about to stop beating.
"It's sad to lose," said another patron, David Costa. "There's a community here that people want to maintain."
It's a marketplace with a variety of ideas. But the culture isn't the concern as much as the condition of the buildings.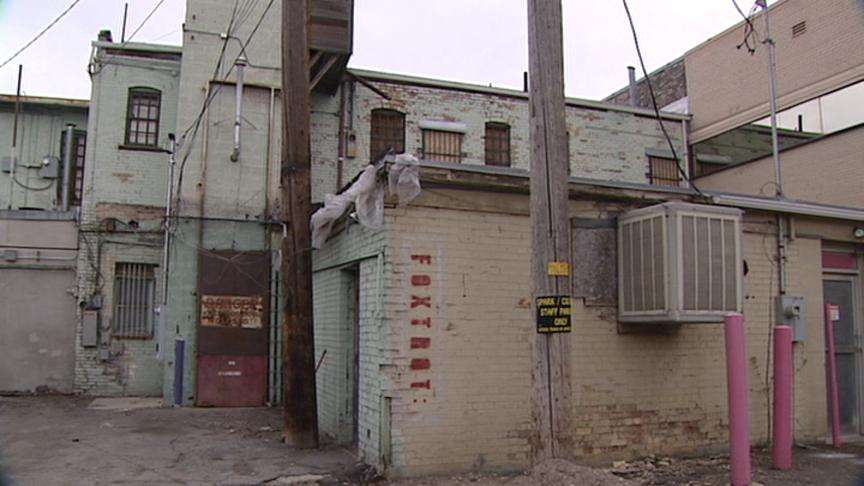 Property owner Craig Mecham explained, "We are barred and can't, and I won't, allow anyone upstairs."
Mecham has owned the property for 25 to 30 years. He's a local, not a corporate outsider. But these days he feels like an outsider because he plans to tear down these buildings.
"You can see the mortar," he pointed out. "I can flip it out with my hand. And that's what's supporting this building."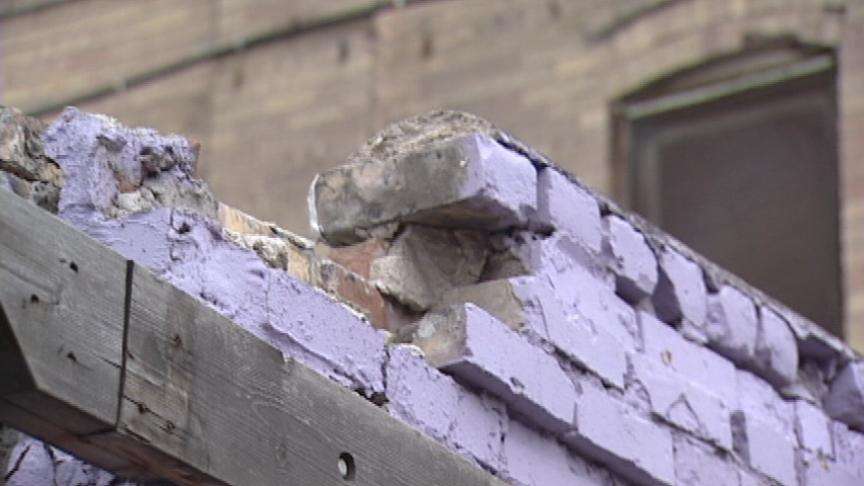 OK, so they're unsafe. But why not restore the building?
Brille said, "That would be awesome if it was restored. That way we'd have the best of both worlds."
But Mecham says restoring the buildings would cost more than demolishing them and rebuilding from scratch. "I think anything could be restored at a price, and that's my concern," he said.
So the property owner is going to redevelop the block in just five months. It's a done deal. Many people didn't think it would happen that fast.
"Sunday morning I was here and I had to fight back tears because I'm really going to miss it," Brille said.
But Mecham says change is inevitable, and he thinks his plan will drastically improve Sugar House. He wants a five-story office building, condominiums, and a mix of corporate and local retail stores on the ground level.
"I think there is value in having some of these local stores here," Mecham said.
Some of the tenants would be invited back at a discount, but Mecham says they would have to pay a substantially higher rate than what they're currently paying. The cost would be closer to what stores across the street pay.
Some people worry both sides of the street will soon look the same because the mom-and-pop stores can't afford to stay.
Patron Charles Macomb said, "My fear is that this whole block turns into a Wal-Mart subdivision with houses."
Many of these stores have already found new locations, but businesses like Orion's Music may not survive. This weekend, business owners are starting what's called a buycott. They're asking patrons to shop here and support them in their time of need.
×
Related links
Most recent Utah stories