Estimated read time: 2-3 minutes
This archived news story is available only for your personal, non-commercial use. Information in the story may be outdated or superseded by additional information. Reading or replaying the story in its archived form does not constitute a republication of the story.
John Daley ReportingVice President Dick Cheney's plan to speak at BYU graduation is inspiring protests, petitions and opposition. The vice president is scheduled to speak next month. One BYU official tells us the initial request came from the White House.
Most students we talked with seem to support the visit, but others have submitted requests to demonstrate on campus both April 4th and graduation day, April 26th. At least two petition drives are drawing thousands to sign on, voicing opposition on the web.
BYU is located right in the heart of the most conservative county of the most conservative state. That may normally be the most hospitable of locations for a sitting two-term Republican Vice-President to deliver a commencement address, but the visit has sparked petitions drives and plans for a boycott and other protests.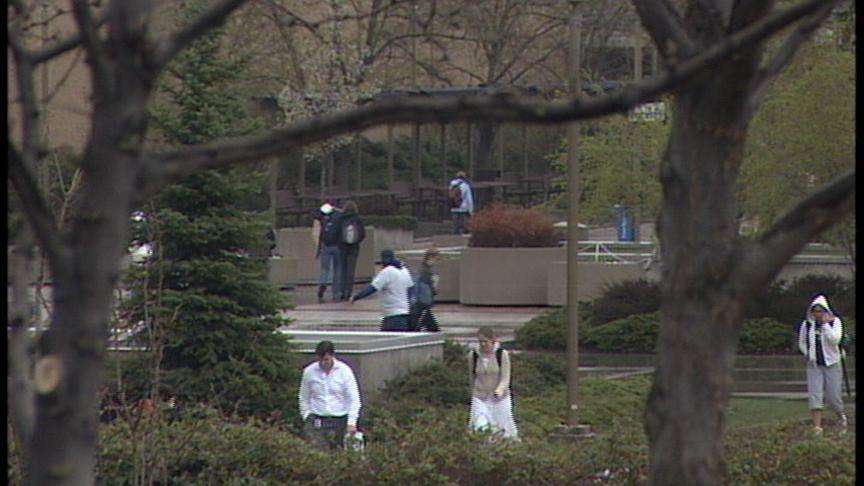 Diane Bailey, President of the BYU College Democrats said, "I think we've seen with his support of the war in Iraq and torture, this is not a morality we want our students replicating."
BYU Spokesperson Carri Jenkins said, "Members of our campus community are entitled to thei own views and opinions on any given subject. We have many views on that subject whatever it is."
Most students we talked to say they're fine with it. One made a distinction between the VP's visit and one by documentary filmmaker Michael Moore at UVSC.
"Michael Moore was coming to make a political statement. Vice President Cheney, who is a political figure, is coming really to just give a commencement speech. He's not coming here to indoctrinate people or make a political statement. That's not the purpose of it," BYU Junior Brad Barger said.
Jace Newbold, another BYU Junior said, "I think it's great. I feel a lot of the controversy is unnecessary. I like Dick Cheney, whether you believe in his political views or not, he's a great leader."
Complaints, though, fall in two categories -- one that Mr. Cheney, from Iraq to Guantonamo, from warrantless wiretaps to the leaking of a CIA agent's identity, sets a poor example; the other that BYU has invited prominent national Republicans for important events to the exclusion of Democrats.
Richard Davis a BYU Political Science professor asks, "Is it part of a pattern of only one side being given time on campus?"
Another professor, Warner Woodworth, said, "I just don't see him as role model for young people at any university, much less this university."
A spokesperson says BYU has approved the April 4th demonstration. There's no word yet regarding a protest planned for April 26th. We can expect plenty of spirited debate between now and then.
×
Most recent Utah stories