Estimated read time: 5-6 minutes
This archived news story is available only for your personal, non-commercial use. Information in the story may be outdated or superseded by additional information. Reading or replaying the story in its archived form does not constitute a republication of the story.
RANDOLPH, Utah -- A 4.9 magnitude earthquake struck in Rich County Thursday evening, and people throughout the Salt Lake Valley felt it.
The quake hit at 5:59 p.m., roughly 4 miles northeast of Randolph.
Randolph residents describe quake
Scott Mitchell lives near the epicenter in unincorporated Rich County. He said he was inside watching TV with his family when the quake hit, and he wasn't quite sure what happened at first.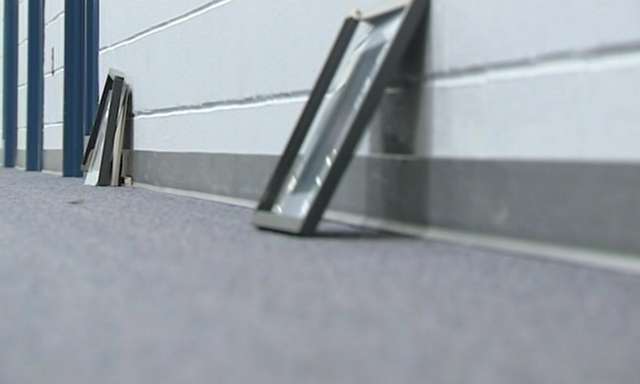 "We were just watching TV, and it was like ... it was just a big blast, and then you felt the rumble, and you heard it. It was more of an explosion-type than a tremor aspect of things, which was just very strange," Mitchell said.
The University of Utah Seismograph Stations classified this as a "moderate" earthquake. Though many people felt it, there have been no reports of serious damage.
In fact, the most serious damage KSL News found was at Rich County High school, where several pictures fell off the wall.
"We've made a sweep. We've checked for broken gas lines -- none of that. We can't find any problems right now," said Rich County Sheriff Dale Stacey.
At the Gator Cafe in Randolph, we interviewed one woman who said she didn't know what to think when the earthquake hit.
"You felt like you were rocking back and forth, and just kind of treaded for 15 seconds, about, and then it was over," Stacy Showalter said. "[I] checked to make sure that everything was OK, and that was about it."
According to the seismograph station, a total of four earthquakes of magnitude 3.0 or greater have occurred within 16 miles of the epicenter of this earthquake since 1962.
Quake felt in parts of Utah, Wyo. and Idaho
The U.S. Geological Survey website logged more than 1,400 responses from people who said they felt Thursday's quake less than an hour after it struck. Responses ranged from Provo, Salt Lake City and Ogden to Jackson, Wyo., and Pocatello, Idaho.
---
It was just a big blast, and then you felt the rumble, and you heard it. It was more of an explosion-type than a tremor aspect of things, which was just very strange.
–Scott Mitchell, Rich County resident.
---
"It was pretty strong," said Stacy Showalter, who works at Gator's Drive-Inn in Randolph. She said a cook was jolted a couple feet from the grill to the counter.
Bart Shiveley, a 25-year-old security guard in the Wells Fargo Building in downtown Salt Lake City, said it felt like "swaying on a boat or in a rocking chair; it was nothing big."
Mark Glick, 54, a lawyer who works on the 18th floor of the Wells Fargo building, said he was standing up in his office when it happened.
"It felt like a mild earthquake," Glick said. "Most people didn't feel it, this is just like a small tremor."
A dispatcher with the Rich County Sheriff's Office said the temblor was strong enough to shake pictures on the wall.
In the southeastern corner of Idaho, Franklin County Sheriff's Office dispatcher Dave Matthews felt the quake for about 20 seconds, and it was strong enough to shake him in his office chair and make the window blinds sway.
"The lights on my phone lit up like a Christmas tree," Matthews said, "Everybody felt it, but nobody was injured."
Bear Lake County dispatcher Linda Jensen said there were reports of minor shaking near Fish Haven, a tiny community on the banks of the Bear River, but nothing serious.
A precursor to 'The Big One'?
Many people have been asking if Thursday's quake is a precursor to "The Big One," and the simplest answer is maybe, but probably not. Seismologists at the University of Utah say there is a 10 percent chance we'll feel a stronger earthquake in coming days.
As the ground shook near Randolph, equipment at the University of Utah was recording every tremor.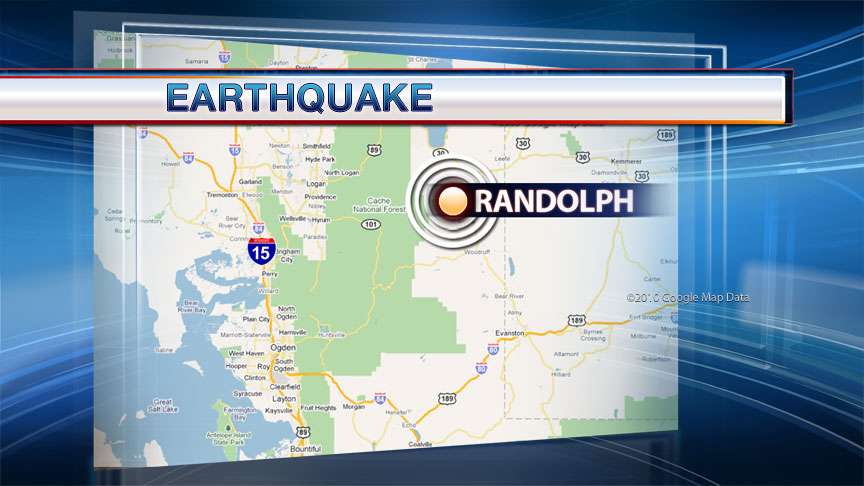 "In this part of Utah, it's most certainly a naturally occurring tectonic earthquake," said Dr. Walter Arabasz, director of the University of Utah Seismograph Stations.
This was a magnitude 4.9 quake. What's not so certain is what's next for Randolph and the rest of the state. Arabaz says there's a good chance of aftershocks.
"The possibility of a magnitude -- upper-magnitude 3.0, lower-magnitude 4.0, wouldn't be surprising," he said.
But anything bigger than the original 4.9 magnitude, in the next few days, is unlikely; Arabaz gives it a 10 percent chance of happening.
"I cannot say and give people perfect assurance there will not be a following larger earthquake," he said.
Seismologists are asking people to report their experiences on their Did You Feel It? website. So far, people from as far away as Jackson, Wyo., Pocatello, Idaho, and parts of Colorado have responded; so have people in Lehi, Herriman and Salt Lake.
"The whole living room started to wobble -- not really shake, but more of a wobble," said Eric Kiltz, a Utahn who felt the quake.
This is the largest earthquake in Utah in the past 18 years, but nowhere near the largest in our state's history. In September of 1921, two strong earthquakes near Elsinore damaged homes and buildings; in August of 1962, a magnitude 5.7 left nine homes unlivable. A 5.9 quake hit near St. George in September 1992. But the largest was in March of 1934: a 6.6 quake near the north shore of the Great Salt Lake.
It does seem like we've been seeing a lot of major quakes in the news lately -- Haiti, Chile and China, for example. But Arabasz says the U.S. Geological Survey has looked at earthquake statistics the last decade and stated earthquake activity this year is not unusual.
-----
Story compiled with contributions from Alex Cabrero, Sarah Dallof, Paul Nelson and The Associated Press
×
Related links
Related stories
Most recent Utah stories