Estimated read time: 2-3 minutes
This archived news story is available only for your personal, non-commercial use. Information in the story may be outdated or superseded by additional information. Reading or replaying the story in its archived form does not constitute a republication of the story.
SALT LAKE CITY -- The Dow Jones industrial average finished above 11,000 Monday for the first time in 18 months. Salt Lake investment firms and casual investors alike weren't quick to get too excited, but this definitely brings a sense of hope.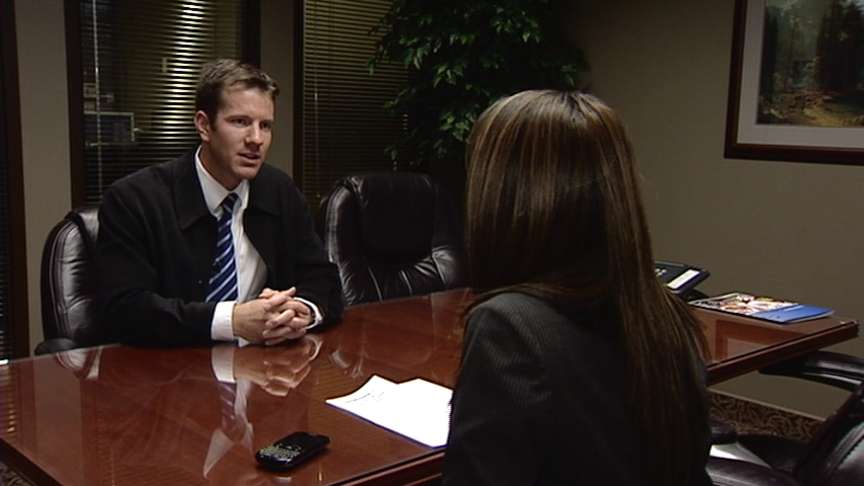 KSL News talked to several firms that thought the number 11,000 wasn't as significant as the steady incline the market has seen, and some investors aren't jumping for joy just yet.
"It may have gotten to 11,000, but I haven't seen any kind of a rebound in my stock investments," investor Mike Glenn said. "So, obviously, some of us haven't got the inside scoop on what's hot and what's not."
Smedley Financial Services in Salt Lake likes the way things are going.
"The market has been on a big roll lately," said chief investment strategist James Derrick. "I think we're up over 9 percent in the last two months, so it's just been fantastic."
But their advisers don't believe the number 11,000 is that important. They say it just acts as a psychological barrier.
Related:
"People all around the world are seeing the Dow at 11,000, and so it acts as a bit of a resistance," Derrick said. "It's just nice to see the market break through it."
The S&P 500 also saw gains Monday and finished at an 18-month high. Experts say that index is a better indicator of what will happen with the economy.
At this point, Smedley advisers say the stocks have hit bottom, and we're on their way back up for good.
"The 'V' shape is exactly what's happened, in spite of what everybody thought, and it's a very positive sign. Hopefully, the rest of the economy will follow," Derrick said.
Utahns are hoping for the same thing. One casual investor we spoke to hopes his 401(K) gets a boost.
"If the market thinks things are coming around, maybe they are," Troy Evans said. "I would hope so."
Smedley advisers say to be cautious when getting back into the game. They're warning investors not to act on emotion, but to analyze their situation first.
E-mail: ngonzales@ksl.com
×