Estimated read time: 2-3 minutes
This archived news story is available only for your personal, non-commercial use. Information in the story may be outdated or superseded by additional information. Reading or replaying the story in its archived form does not constitute a republication of the story.
Samantha Hayes Reporting The anniversary of military operations in Iraq was recently in the news. But the other front in the war on terror, Afghanistan, started a year earlier. However, it is largely in the background.
A local soldier recently returned from Afghanistan. KSL has his first-person account and prediction of what the future holds there. Wayne Pyle knows the ins and outs of local government; he is the manager of West Valley City. But he also knows how to BUILD a city, or at least to start the process.
Wayne Pyle served in Bagram, Afghanistan. He served nearly a year with the 405th Civil Affairs Battalion and soldiers from other countries. "The biggest bright spot for me was to see progress in the country," Pyle said.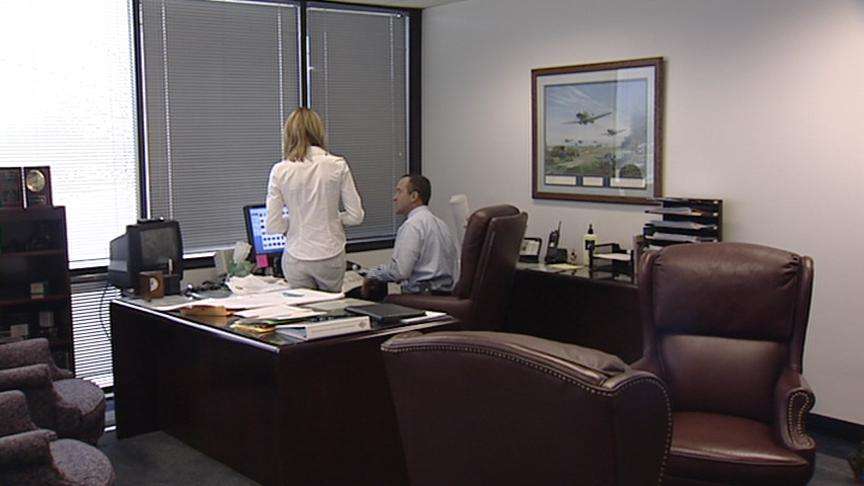 Pyle measured progress in the number of new roads and buildings. He recorded some footage outside the base of men and women working along a dry creek bed. There, everything is made out of mud. "Literally, probably decades of work needs to be done," Pyle told KSL.
Decades of work needs to be done, but also building and teaching. Pyle says that the police need to be taught simple things, such as reading, in order to be effective police officers. "The adult illiteracy rate in Afghanistan is huge," Pyle said. "So how do you take a new police officer who literally can't read and train in proper procedure how to operate as a policeman?"
Pyle says he had the supplies but needed more manpower. About 20,000 U.S. troops are serving in Afghanistan, compared to about 150,000 in Iraq. Soldiers in Bagram face many of the same dangers as those in Baghdad. "Anytime you left the wire you were at risk. We had suicide attacks and I.E.D. outside the front gate in Bagram," Pyle said.
It will be a long way from building a city to managing one in that part of the world. Pyle hopes his work will benefit the next generation, the children who have the hope and desire to make the country their own.
Pyle says differences in culture were challenging at times. But he felt it was easy to connect with people individually.
×
Most recent Utah stories