Estimated read time: 2-3 minutes
This archived news story is available only for your personal, non-commercial use. Information in the story may be outdated or superseded by additional information. Reading or replaying the story in its archived form does not constitute a republication of the story.
Sandra Yi ReportingDavid Yocom: "I won't say it's about time, but it's good we're moving on."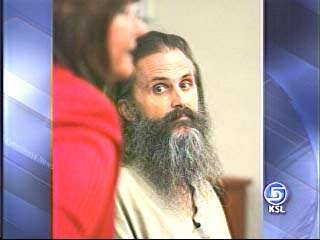 After months of legal wrangling, the man accused of kidnapping Elizabeth Smart is found competent to stand trial.
Brian David Mitchell faces aggravated kidnapping and aggravated sexual assault charges in the 2002 kidnapping of Elizabeth Smart. His competency hearing was scheduled to last three days, but actually lasted about five minutes as a judge found Brian David Mitchell competent to stand trial. An agreement between the prosecution and defense to settle the competency question has been in the making for some time.
Brian David Mitchell walked into the courtroom in handcuffs. He didn't talk, only nodded when the judge asked if he had talked to his lawyers, and if he agreed with the decision to waive his competency hearing. That means Mitchell can go to trial for the 2002 kidnapping of Elizabeth Smart.
Two court-appointed doctors differed on Mitchell's competency. Prosecutors are awaiting the results of a third expert.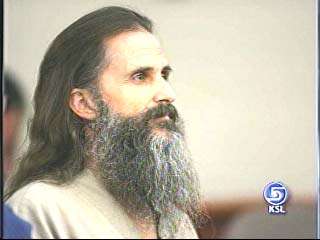 David Yocum: "I'm assuming that expert also agreed with our expert; therefore there's no necessity for a hearing to begin."
Debbie Mitchell was relieved with the outcome. She says she was once married to Brian Mitchell. Until today she hadn't seen him in 19 years.
Debbie Mitchell: "He's a very controlling person and he likes people to think he's one way and he's another."
Debbie says Mitchell was abusive during their marriage. She says he molested their two children who are both now in their 20's. Debbie says she reported her husband to authorities, but he was never charged.
She says she was so sure it was Mitchell who kidnapped Elizabeth Smart that she even went to police. She has no doubt he's competent.
Debbie Mitchell: "I don't want another woman going through what I had to watch my family go through."
A scheduling conference for Brian Mitchell is set for Thursday morning. Earlier this month his alleged accomplice, Wanda Barzee, was found incompetent to stand trial. If her competency is restored, the two may stand trial together.
×
Most recent News stories