Estimated read time: 2-3 minutes
This archived news story is available only for your personal, non-commercial use. Information in the story may be outdated or superseded by additional information. Reading or replaying the story in its archived form does not constitute a republication of the story.
SALT LAKE CITY -- Utah is no stranger to mine tragedies, but state officials say Utah's mines are safer now than ever. The Utah Labor Commission credits regulations put in place after the 2007 Crandall Canyon mine accident.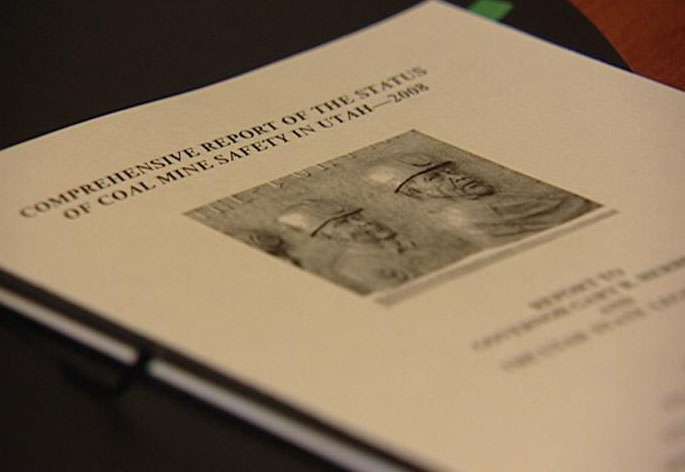 Utah dramatically stepped up mine safety standards after six miners and three rescuers died at Crandall Canyon. Since then, a mine safety inspector constantly inspected mines.
Even with enforcement power in the hands of the federal Mine Safety and Health Administration (MSHA), state officials say the local inspections have made a difference.
"You bet. Like I said, it's another set of eyes that was looking over how MSHA was doing their inspections. Plus, it was another set of eyes looking at the overall condition of the mine," says Pete Hackford, with the Coal Mine Safety Division at the Utah Labor Commission.
Related:
But that position is currently vacant: inspector Garth Nielsen left to take another job. His salary is now unfunded because of tight budgets.
According to 2008's Coal Mining Safety Status Report, Nielsen's inspections followed up on unplanned roof collapses, unplanned explosions and wall collapses. Tuesday, Gov. Gary Herbert expressed a desire to maintain the state's commitment to safety.
"I think we ought to have ongoing safety checks. I think we ought to make sure there's collaboration between those who inspect the mines, federal officials, state officials and mine owners themselves," Herbert said.
Related:
New standards on mine support and ventilation, and underground communications came through painful experience: past disasters. Sen. David Hinkins, R-Orangeville, says safety standards come at a price.
"It's sad to say, but every law that's probably made is because of someone's blood, somebody's death," Hinkins says. "That's why they come into being, to rectify whatever killed somebody."
The governor, lawmakers and officials from the state's labor commission say they're committed to replacing mine safety inspector Nielsen, but not until after the state's budget problems get better.
E-mail: rpiatt@ksl.com
×
Related stories
Most recent Utah stories