Estimated read time: 3-4 minutes
This archived news story is available only for your personal, non-commercial use. Information in the story may be outdated or superseded by additional information. Reading or replaying the story in its archived form does not constitute a republication of the story.
SALT LAKE CITY -- Friends of a woman murdered in her Salt Lake City home are mourning her loss. They say the victim was like family to them.
The friends also believe the accused killer was in love with 19-year-old Stephanie Williams, even going as far as to get her an apartment and buying her an engagement ring.
But the friends say Williams didn't want to marry 33-year-old Delfino Arriaga-Luna, and they believe that may have had something to do with her death.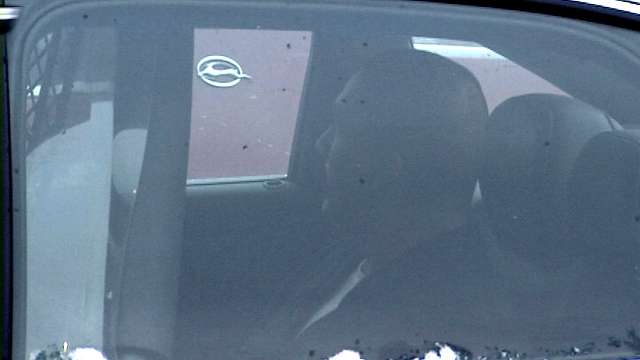 "It's a terrible, terrible loss to lose her," said friend Deborah Herzet.
She and other friends of Williams left flowers and balloons outside her home Tuesday. On Monday, Williams' mother found her inside. She had been shot to death.
"[I] Can't believe it happened. She's a good person. She didn't deserve to die like this," said friend Chris Herzet.
Neighbor William Lujan says Williams was shot and that he and his daughter heard the gunfire Sunday night.
"It was maybe five to 10 minutes to 10:00 and we heard two pops," Lujan said. "My youngest daughter says, 'Dad, that sounds like gunshots.' I said, 'No, it sounds more like a window being hit.' But it turns out she was right and I was wrong."
Lujan says Williams' mother was home at the time of the shooting but didn't realize it was in the house until Monday afternoon when a family member discovered Williams' lifeless body.
Lujan said, "She got up out of bed and walks around the house a little bit and didn't really see nothing different, so she went back to bed."
Following the discovery of Williams' murder, police began looking for Delfino Arriaga-Luna. They arrested him Tuesday morning.
According to jail documents, a witness told police Arriaga-Luna and his brothers held Williams hostage because she owed him money.
The witness says he was on the phone with the killers and heard Williams scream, but this is where the story takes a turn. Police say that witness, identified as Victor Sanchez, then kidnapped Arriaga-Luna's wife and two young children to try and get Williams back.
"Once he found out she was no longer alive, and had been the victim of a homicide, he actually came to the homicide scene with Delfino's wife to have her talk to us about what had happened," said Salt Lake City police Detective Pat Wilkinson.
But friends say jealousy, not money, was the motive. They say Arriaga-Luna and Williams had been in a relationship, and Arriaga-Luna wanted more from her.
"He wanted her to settle down and be in a committed relationship with him, and … that just wasn't Stephanie," Chris Herzet said.
Police questioned Arriaga-Luna's brothers, Benjamin Arriaga-Luna and Acuaro Arriaga-Luna, but they haven't been arrested.
Williams' friends say she wasn't scared of Arriaga-Luna, and she was always happy to see him.
"If somebody could have stopped it, it would have been great. If somebody would have seen it coming, but nobody seen it," Deborah Herzet said.
Delfino Arriaga-Luna was booked on several charges, including aggravated murder. Police say this is a complicated case and they're still sorting all the details out. They say the motive for the murder is still under investigation.
Officials are now waiting for an autopsy to confirm Williams' exact cause of death and the time it occurred.
------
Story compiled with contributions from Sandra Yi, Shara Park, Anne Forester and Marc Giauque.
×
Photos
Related links
Most recent Utah stories