Estimated read time: 1-2 minutes
This archived news story is available only for your personal, non-commercial use. Information in the story may be outdated or superseded by additional information. Reading or replaying the story in its archived form does not constitute a republication of the story.
Debbie Dujanovic ReportingFive hundred evacuees from the Gulf Coast are living right now out at Camp Williams, and many are starting to reconnect with family across the US.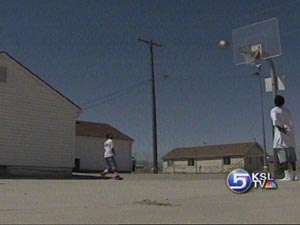 Fifteen people have already been reconnected with family members across the country. Officials hope to hook up 85 more evacuees with loved ones very soon. The rest, for now, are here indefinitely.
The base barbershop stayed busy all day, giving free cuts to Katrina survivors. The conversation focused on where they've been and the chaos they survived.
Evacuee: "Swimming and walking in water, in 12 feet of water, I mean you have to hold onto anything that floats to get to dry land. Once you get to dry land, you don't come off."
Evacuee: "It seems like the end of the world in New Orleans; it's darkness."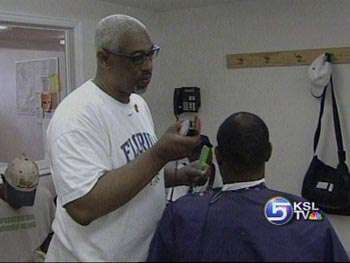 But they are clearly grateful for Utah's generosity. On base, young boys who survived the flooding soaked up the warm sun, enjoying a game of basketball. The donations continue to pour into Camp Williams too. A large pile of shoes was shipped in from Tooele County, all donated by the residents there.
Evacuee: "I want to thank the people of Utah for their hospitality and for restoring my faith in America."
Evacuee: "It seems like heaven, looking at the mountains and getting a breath of fresh air and saying, 'Thank God we made it.'"
Last night on Eyewitness News at 10:00 we introduced you to Phillip Johnson. He was clearly distraught about being separated from his wife during the flooding. He put her on a rescue boat while he stayed behind. We are happy to report tonight that they have found each other. She is safe and okay in Arkansas.
×
Most recent Utah stories