Estimated read time: 2-3 minutes
This archived news story is available only for your personal, non-commercial use. Information in the story may be outdated or superseded by additional information. Reading or replaying the story in its archived form does not constitute a republication of the story.
It's a primary election too close to call, and the hottest political races are among Republicans.
Congressman Chris Cannon is facing another close election next Tuesday, this time against fellow Republican Jason Chaffetz. And that's not all: The state's treasurer's race is close too.
These are a hard-fought Republican-versus-Republican races, and an exclusive Dan Jones poll for KSL and The Deseret News shows no clear winner in either race.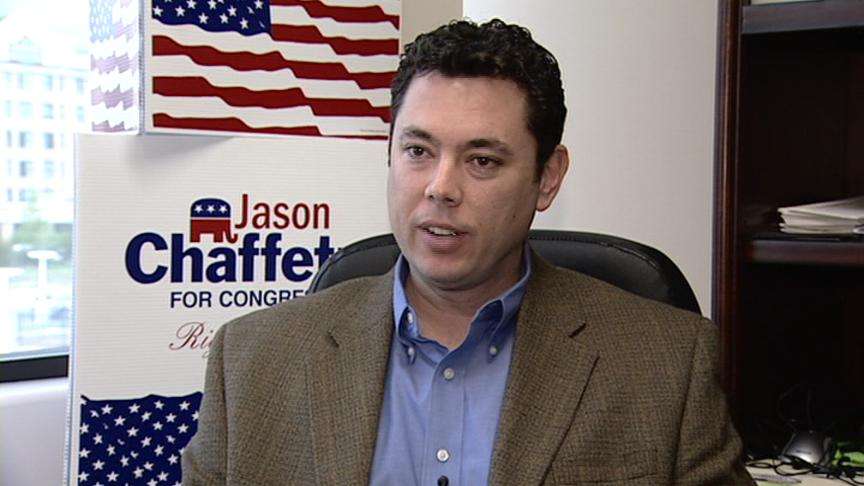 In the 3rd Congressional District race, challenger Jason Chaffetz is aggressive about running for office. Before and since the Republican state convention, he's been attacking incumbent Chris Cannon's record.
The race has boosted interest in the primary. Of the 312 registered voters in the 3rd District, interest is high. All of them expressed they are very or somewhat likely to vote. But how will they vote?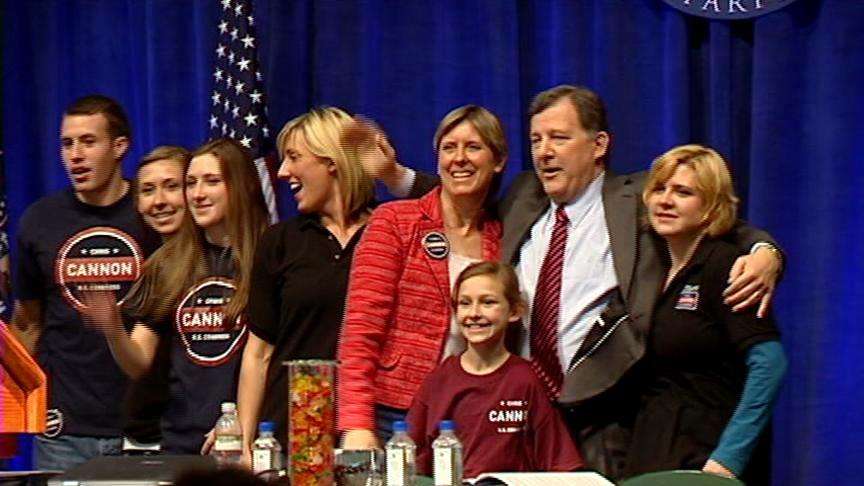 The poll shows Cannon with a slight edge over Chaffetz, 44-40 percent. But the remaining 16 percent are undecided, which means Tuesday's results could depend on turnout.
"Of those, those who show the most interest, Chaffetz is one or two points ahead. But of those who plan to vote, it is Mr. Cannon," said political pollster Dan Jones.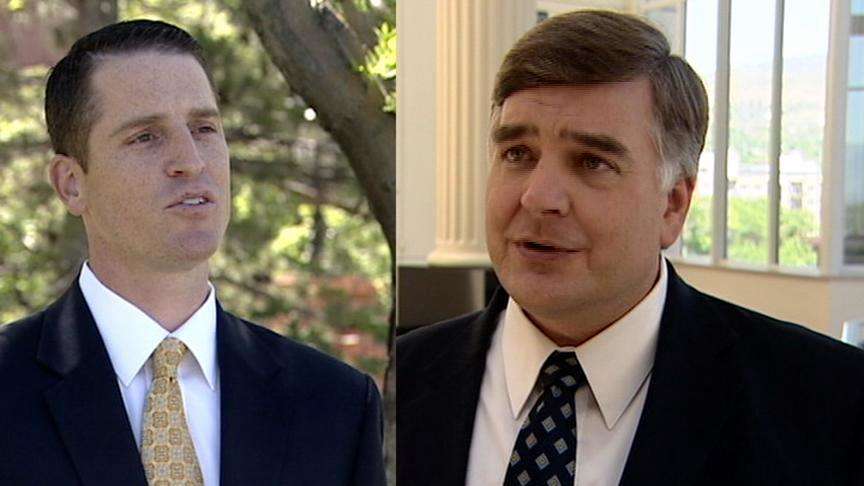 The other hot Republican race is for state treasurer, where Richard Ellis is embroiled in a battle with legislator Mark Walker. Walker has backing from legislative leadership, but Ellis says Walker improperly offered him a big raise to drop out of the race.
This unusual public intra-party battle has led to uncertainty: Fifty-one percent of the 405 likely voters statewide are undecided right now. Otherwise, the two are statistically neck and neck: Walker with 26 percent of the vote, and Ellis with 22 percent.
"Right now, that race is extremely close, that either Mr. Walker or Mr. Ellis could win the race," Jones said.
Cannon and Chaffetz have had a couple heated debates in the last week or so, and Chaffetz is accusing a Cannon staffer of maintaining a Web site full of inaccuracies. Jones says that kind of Republican infighting could lead to turnout as high as 30 percent in the 3rd District.
E-mail: rpiatt@ksl.com
×
Related links
Most recent Politics stories