Estimated read time: 2-3 minutes
This archived news story is available only for your personal, non-commercial use. Information in the story may be outdated or superseded by additional information. Reading or replaying the story in its archived form does not constitute a republication of the story.
Some wonder if ethics reform on Utah's Capitol Hill is a political issue or simply a political distraction. Today, Rep. Greg Hughes spoke out about the charges he was cleared of.
Hughes was officially cleared, but the ethics talk lingers at the Capitol. Even in an age of economic crisis, it's becoming a main campaign issue in the state.
"Don't be a bully." That's the message Hughes says he got from last week's House ethics hearings. "I've been very direct, and I don't want to lose that, but I've heard the message from the committee," he said.
But on KSL's Doug Wright Show, Hughes says he still feels shaken after being accused of much worse: bribery and extortion. Officially, he was cleared, but he says it's still a political mess for him.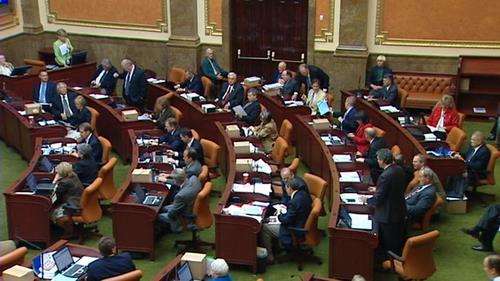 "This to me, Richard, was a train wreck. I believe we were on a good path toward ethics reform prior to the allegations against me. But this has highlighted some of the abuses that are going on," Hughes said.
In an election year, the ethics hearings are a diversion from the typical discussions about the budget, education and taxes. But ethics reform has also created a campaign buzz for years.
The time may be right for change, but it's going to require bipartisanship.
"It's not going to work if it becomes a party-versus-party issue. It's got to be something that's solid, and rock solid," said Salt Lake City Sen. Gene Davis.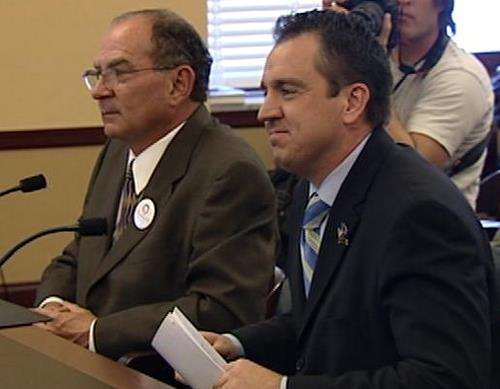 All along, Hughes has claimed his ethics hearings were the result of a smear campaign, since information in the complaint against him has existed for months, even years.
His opponent, Lisa Johnson, denies even knowing about the complaint ahead of time. "It's something that' been very important to me. But in terms of talking about his behavior, or any accusations there, it actually had nothing to do with that," she said.
Hughes also says he is considering a lawsuit against Rep. Phil Riesen, who helped make the ethics complaint public, in order to recover attorney's fees.
"If you looked at some of these charges that were made ... nine witnesses that they called on an allegation against me, and not one of their nine witnesses could corroborate the allegation. If that had happened in a court of law, they would be responsible for my attorney's fees," Hughes said.
Riesen, himself, faces an ethics hearing later this week, over the way the complaint against Hughes was released.
E-mail: rpiatt@ksl.com
E-mail: cwall@ksl.com
×
Related links
Most recent Politics stories