Estimated read time: 2-3 minutes
This archived news story is available only for your personal, non-commercial use. Information in the story may be outdated or superseded by additional information. Reading or replaying the story in its archived form does not constitute a republication of the story.
Utah Democrats are talking ethics again on Capitol Hill. A group of legislators and candidates for the Legislature unveiled a four-part reform package on the Capitol steps today.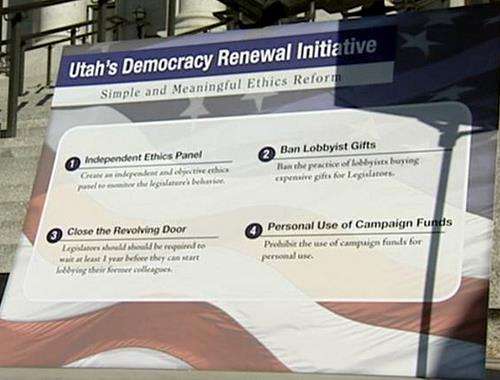 It is now exactly one week until Election Day. Now comes the last push for an issue that will sway voters. For Democrats, today that issue was ethics reform.
From the front steps of the Capitol, a small group of Democrats hopes for a big voter response. The message is ethics reform, a familiar theme in this election season.
"It's there, it must happen and it may result in some changes in the Legislature in the election as the result of all this," said Rep. Carol Spackman Moss.
It's been just a couple weeks since the House Ethics Committee cleared Rep. Greg Hughes of a slew of ethics allegations. He was reprimanded to be "more nice."
Democrats see political opportunity in keeping the ethics theme alive. Here, they address lobbying and gifts, campaign money and re-thinking the ethics review process
To voters, reform may sound good. But ethics issues have stalled repeatedly in the pas t-- in a few cases, because some Democrats weren't on board.
"You may be speaking of certain individuals, but I think we'll have good support in our Senate Democratic caucus," Sen Pat Jones said.
In fact, the head of the Utah Democratic Party says this is an area that makes them stand out.
"Those are things that are out there that have a lot of traction with the voters that I'm talking to; and I'm hearing the same thing from all the Democratic candidates," said Wayne Holland, chair of the Utah Democratic Party.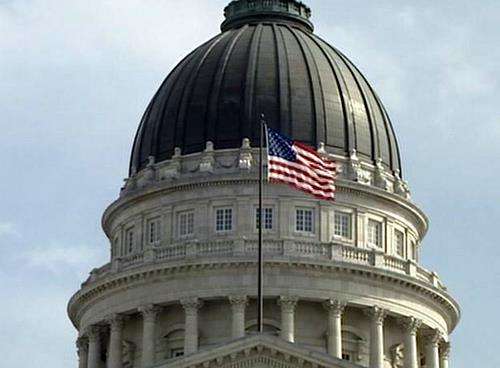 But Jay Seegmiller, the Democrat running against House Speaker Greg Curtis, says people are interested in a lot of topics this year. "To be honest, people are more interested in the economy and things like that than they are the ethics issues," he said.
In fact, Republicans simply reject that Democrats have the corner on the "ethics reform" issue.
"It's simply a campaign stunt, because they can't talk about the economy. because they haven't done anything on the economy," said James Evans, chair of the Utah Republican Party.
So the bottom line is: Yes, ethics reform is a hot campaign issue. But it's just one in a bundle of issues, like the economy, that people are really worried about this year.
E-mail: rpiatt@klsl.com
×
Most recent Politics stories