Estimated read time: 2-3 minutes
This archived news story is available only for your personal, non-commercial use. Information in the story may be outdated or superseded by additional information. Reading or replaying the story in its archived form does not constitute a republication of the story.
History was made on Utah's Capitol Hill this legislative session. All the bills that Equality Utah sponsored for same-sex couples got a committee hearing, but that's as far as they got.
The issues focused on rights in employment, housing, inheritance, and a couple of key things happened to help Equality Utah's cause. The common-ground groups went into the Legislature hopeful, but it didn't last long.
Executive Director of Equality Utah Mike Thompson said, "It was a little disappointing when opponents to our common ground began to talk about sacred ground and then began to talk about this is a slippery slope to marriage."
Rights for same-sex couples began with enthusiasm. On Martin Luther King Day, Equality Utah and representatives of 30 other organizations who are part of the Common Ground Coalition announced it had asked legislators to sponsor bills supporting rights for same-sex couples.
The Common Ground Initiative followed the controversy over Proposition 8 passage in California. Last November, leaders of The Church of Jesus Christ of Latter-day Saints said the Church is not anti-gay. The Church posted a statement on its Web site, saying, "The Church does not object to rights for same-sex couples regarding hospitalization and medical care, fair housing and employment rights, or probate rights, so long as these do not infringe on the integrity of the traditional family or the constitutional rights of Churches."
A Common Ground poll by Information Alliance showed:
62 percent of Utahns supported anti-discrimination in employment - 56 percent in housing
73 percent health insurance for a spouse or partner.
The members were hopeful. "There really is common ground," Thompson said. "Let's take these items to the Legislature and try to secure these rights." Sen. John Valentine, R-Utah County, said, "Health care and the right to inherit, I think, are issues that will receive a lot of weight. The other issues dealing with the rights of marriage, I don't think those are going to pass."
All of the bills focusing on rights for same-sex couples did make it into committee hearings, but none made it out.
House Speaker David Clark, R-Santa Clara, said, "Based on what the issues were this year and the vote, I don't expect them to gain traction until the make-up of the Legislature changes."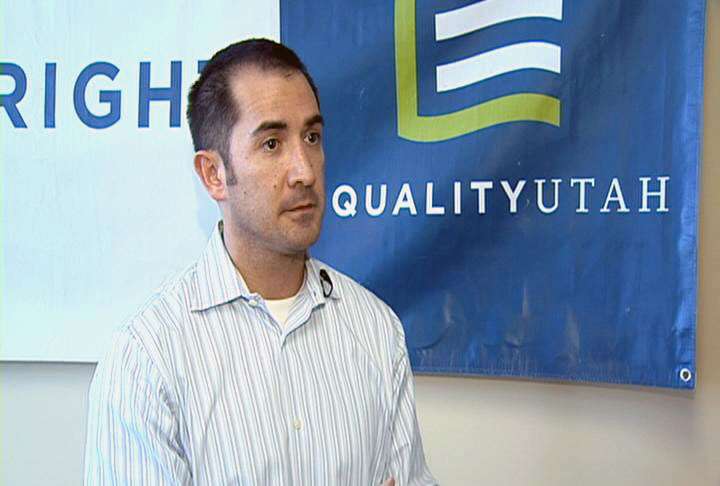 So, where does Equality Utah go from here? Thompson said, "We have a learning curve to bring people along about what it means to participate, what it means to effectively advocate and so, we're continuing to kind of educate people around those issues, so we can be even more effective."
Thompson believes the farther away from Proposition 8 and the idea that this legislation is about marriage, the better, he believes, the Utah Legislature will eventually pass these anti-discrimination bills.
E-mail: cmikita@ksl.com
×
Related stories
Most recent Politics stories