Estimated read time: 2-3 minutes
This archived news story is available only for your personal, non-commercial use. Information in the story may be outdated or superseded by additional information. Reading or replaying the story in its archived form does not constitute a republication of the story.
SALT LAKE CITY -- From Maine to Utah, gay rights supporters are vowing to press forward for same-sex marriage or recognition of committed relationships.
Many disappointed supporters gathered in Maine Wednesday, where a law permitting gay marriage was overturned by voters. And here in Salt Lake, organizers of a petition drive staged a handcart trek. They say they will continue to push for what they believe are their rights.
With This is the Place Monument as a backdrop, about a dozen gay and lesbian Latter-day Saints walked behind a handcart, carrying petitions to their church leaders. A book of remembrance tells the stories of gays who have taken their own lives.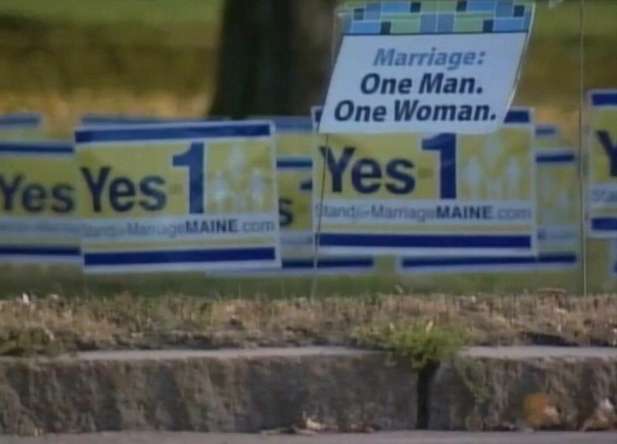 Members of the group said they were making a symbolic trek to try to reconcile with leaders of The Church of Jesus Christ of Latter-day Saints. They want a place in their faith.
Latter-day Saint parents of gay children came to support the effort.
"If there was some way to place some value on a committed, same-sex relationship, rather than no value, I think some of the tension that exists between the Church and the gay community would evaporate overnight. But I don't see that happening very soon," said Gary Watts, with Foundation for Reconciliation.
The members of Foundation for Reconciliation delivered the petitions with about 2,000 signatures to Church headquarters.
"The Church meets regularly with responsible groups and individuals on a variety of issues, but it does not do so to garner publicity," said Church spokeswoman Kim Farah.
In Maine, 53 percent of voters repealed a law Tuesday allowing same-sex marriage. When put to a popular vote, gay marriage has now lost in every state--31 in all.
Supporters staged an emotional rally Wednesday, promising to continue the fight.
"It seems, in the end, that Mainers are not ready to treat these families fairly," said same-sex marriage supporter Betsy Smith.
If the vote had gone the other way, Maine would have become the sixth state to allow gay couples to marry.
E-mail: cmikita@ksl.com
×
Most recent Politics stories