Estimated read time: 1-2 minutes
This archived news story is available only for your personal, non-commercial use. Information in the story may be outdated or superseded by additional information. Reading or replaying the story in its archived form does not constitute a republication of the story.
SALT LAKE CITY -- Utah has between 6,000 and 7,000 miles of canals, controlled by roughly 1,200 canal companies. On Wednesday, state lawmakers began wrestling with the issue of how to make those canals safer.
The urgency of the matter became crystal clear after the Logan Northern Canal broke last summer, killing three people who lived in a home below -- Jacqueline Leavey and her two children. It also caused major flooding in the area.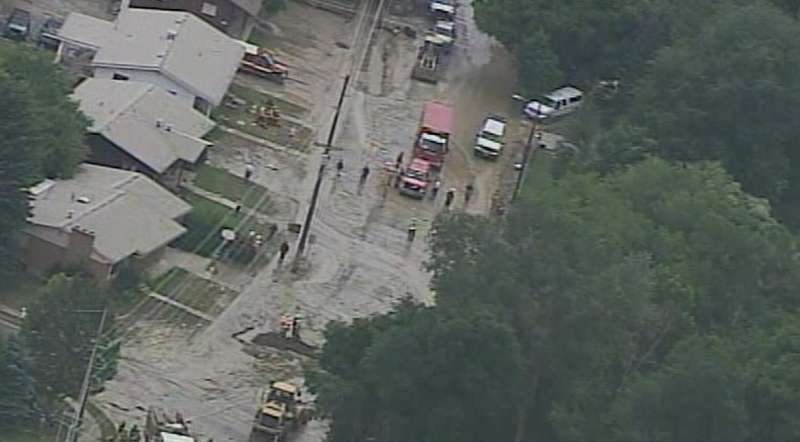 Logan Rep. Fred Hunsaker was on the scene of the accident last summer and is sponsoring a bill to create a safety and management plan for canals.
"It was a wrenching experience," Hunsaker said. "What we're trying to do is find solution to the likelihood that it would happen again; or if another canal breaches, it won't be as serious."
The proposal is being closely watched by a media watchdog group that opposes a provision to prevent management plans and other related records from being made public.
The bill calls for the state and an association of conservation districts to help pay for and develop management plans. Canal companies, however, worry about a solution they can't afford.
"Canal companies are nervous in that they don't want to be handed something that is, perhaps, an unfunded mandate, or perhaps something that they don't' have the resources to do," said Sterling Brown, with the Utah Farm Bureau.
A vote on the bill was put on hold Tuesday after a committee hearing.
E-mail: jdaley@ksl.com
×
Most recent Politics stories