Estimated read time: 2-3 minutes
This archived news story is available only for your personal, non-commercial use. Information in the story may be outdated or superseded by additional information. Reading or replaying the story in its archived form does not constitute a republication of the story.
SALT LAKE CITY -- River enthusiasts and outdoorsmen flocked to the State Capitol Friday, calling for lawmakers to pass a bill regarding public use of Utah's streams and rivers. The fight over the issue is pitting stream access against private property rights.
Usually Bountiful resident Brett Allen is riding down a river; Friday he hauled his kayak up the steps of the Capitol to make a point to lawmakers.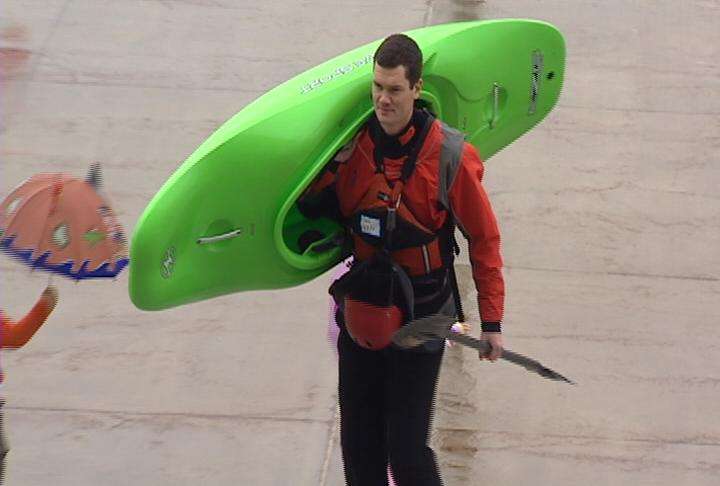 "I want them to understand that House Bill 80 is a good bill. It's a compromise between recreational users and private landowners," Allen said.
A coalition of anglers, hunters, boaters, floaters and birdwatchers is pulling together to urge lawmakers to pass a bill protecting access to Utah's rivers and streams.
"It preserves access, basically to be able to fish and hunt waterfowl in rivers, and also recreational activity, such as kayaking," said Tony Nelson, a duck hunter from Farminton.
A Utah Supreme Court decision opened up the debate by deciding two years ago the public has a right to stand on the stream bed.
"The big thing that's going to come up is going to be whether or not we can actually get up on the bank and have an easement right to the river, and I think this is a safety factor," said Bob Dibblee, president of the Utah chapter of Trout Unlimited.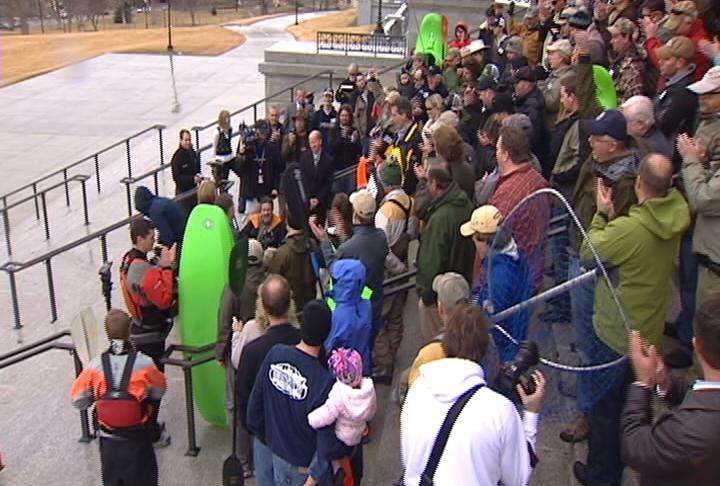 But some property owners, with land near streams, and some lawmakers are wary.
"It's the philosophy of maintaining the sanctity of private property rights," said Sterling Brown, with the Utah Farm Bureau. "Is this an issue, or a bill, or bills that would erode away into that issue of private property rights?"
"It invites in broad numbers [of] people to go where they've never gone before," said Rep. Kay McIff, R-Richfield.
Finding a compromise won't be easy, but at Friday's river rally, enthusiasts aimed to make sure they're heard.
"I think it lets the legislators know that there are a lot of people who take this issue seriously, who care about it. That's important," said Rep. Lorie Fowlke, R-Orem.
Sen. Curt Bramble, R-Provo, said, "I'm confident that we'll be able to find something that works that will be better than the current standard as a result of the court decision."
At this point, there appears to be three separate bills dealing with this issue. It's unclear if lawmakers will be able to resolve the dilemma this year, or whether it'll be back again next year.
E-mail: jdaley@ksl.com
×
Related links
Related stories