Estimated read time: 1-2 minutes
This archived news story is available only for your personal, non-commercial use. Information in the story may be outdated or superseded by additional information. Reading or replaying the story in its archived form does not constitute a republication of the story.
SALT LAKE CITY -- Some landlords are resisting a bill that would encourage them to disclose a meth-contaminated rental property. House Bill 190 would require reasonable action when that contamination is discovered.
Signs of meth-contaminated property
- strong smell of urine or other chemicals
- yellow discoloration or staining on walls, floors, drains, sinks, showers
- unusual burns marks
- large amount of cold tablets
- jars with clear liquid with white or red colored solid on the bottom
- large amounts of batteries
- propane tanks with fittings that have turned blue

It's a problem that has devastating effects, and landlords are often caught in the middle. But this bill might prevent innocent people from getting sick from someone else's meth contamination.
This House committee did not take a final vote on the bill. Instead, it is waiting to hear more from people who have been affected by meth contamination at a rental property.
One person who testified Wednesday was Rachel Spencer. KSL 5 profiled the Spencers in November. They said they had become sick in spite of scrubbing their apartment clean.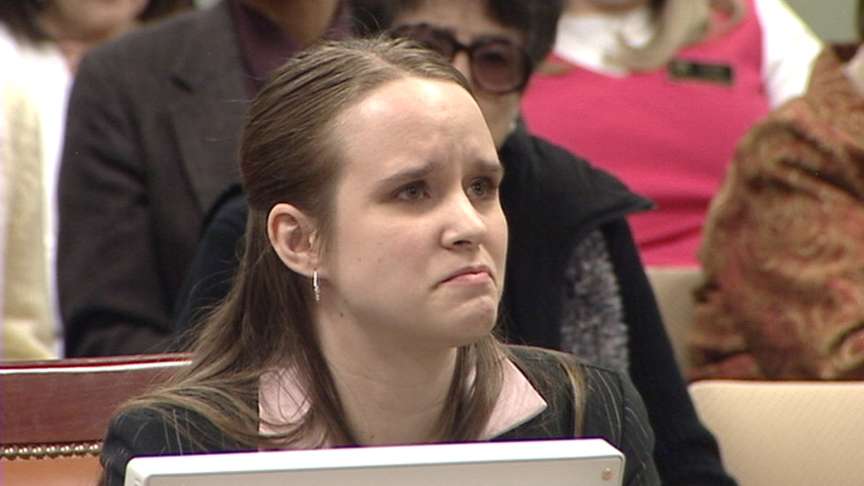 The most devastating effect came when Rachel became pregnant.
"I have had a miscarriage since then and also have a 6-month-old baby that was born with half of her heart," Rachel told lawmakers.
A representative for landlords took a lot of time explaining that many of them can't afford to keep track of all their tenants.
The landlords don't think it's fair that they be held responsible for a renter's meth lab.
But Rep. Steve Mascaro,R-West Jordan, says his bill is more about finding solutions to a serious problem.
"Under this law, if the owner has been notified that some activity is going on there, either the police have been there or something, a reasonable person would expect the owner to at least follow up and see what the problem is," Mascaro said.
A vote on this bill will come later; it was put on hold Wednesday.
E-mail: rpiatt@ksl.com
×
Related links
Related stories
Most recent Politics stories