Estimated read time: 2-3 minutes
This archived news story is available only for your personal, non-commercial use. Information in the story may be outdated or superseded by additional information. Reading or replaying the story in its archived form does not constitute a republication of the story.
COTTONWOOD HEIGHTS -- A neighborhood in unincorporated Salt Lake County is divided -- those who want to be a part of the new Cottonwood Heights City and those who "Say No to Annexation."
Mark Selvig is a part of the Little Cottonwood Creek Community Council. Lately, he's seen Cottonwood Heights patrol cars in his neighborhood.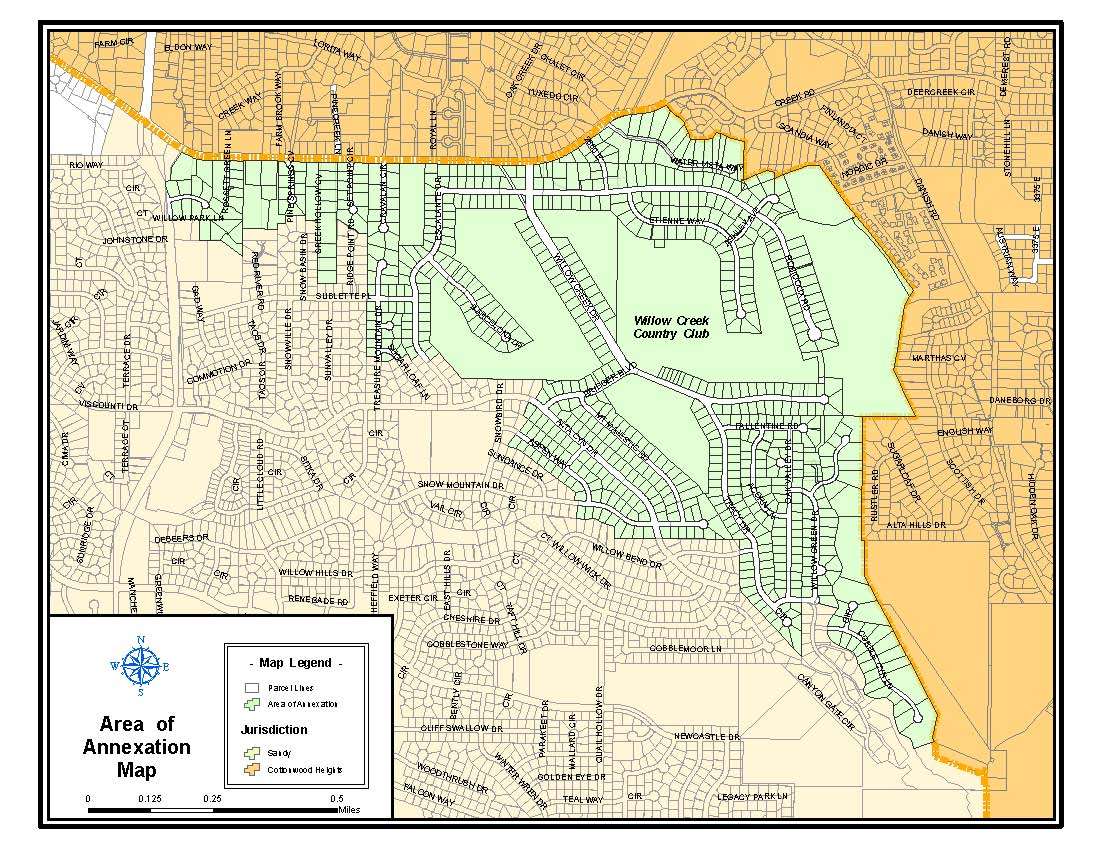 "The other day after I heard about it from a couple different citizens that they've seen this more often than not, I noticed another one over here," Selvig said.

The reason it's so odd? The Willow Creek community is still under Salt Lake County's jurisdiction.

Lt. Don Hutson of the Unified Police Department said, "I really can't explain why there would be Cottonwood Heights patrol cars in that particular area because we're proudly serving that area still."

The neighbors who want to be annexed say in their petition that Unified police aren't providing good service.

**What is… Willow Creek?**

Willow Creek is a small "unincorporated" area of Salt Lake County, of approximately 750 homes and a country club, sandwiched between Sandy and Cottonwood Heights.

Still, the Cottonwood Heights Police Department denies they are patrolling the area.

But in an e-mail inquiry to Cottonwood Heights Mayor Kelvin Cullimore, he replied, "I know some of our officers are anxious to become familiar with the area… It would not surprise me if some of them have driven the area."

The response concerns some residents.

"By seeing the Cottonwood Heights patrolling your area, I think you get a feeling that the annexation process has already happened, that now you're part of Cottonwood Heights," Selvig said. "I think it's foul play as well."

Bill Gully is also against annexation. He said, "This is out of their jurisdiction, and if they're just patrolling the area because they want to show a presence, then it's against their own bylaws."

For now, it's Unified police jurisdiction, but the issue is dividing a neighborhood.

And those "Say No to Annexation" signs -- they're mysteriously disappearing.

"It's happened on more than one occasion," Selvig said. "We sort of get a kick out of it. It's childish."

The annexation group is still collecting signatures. Cottonwood Heights city officials says if the annexation group goes through the proper process, it could annex by July.

E-mail: ngonzales@ksl.com

×
Related links
Related stories
Most recent Politics stories