Estimated read time: 3-4 minutes
This archived news story is available only for your personal, non-commercial use. Information in the story may be outdated or superseded by additional information. Reading or replaying the story in its archived form does not constitute a republication of the story.
Tonya Papanikolas Reporting It's been just over a month since the Trolley Square shootings in Salt Lake and one of the victims is sharing her story with Eyewitness News.
Carolyn Tuft survived two gunshot wounds. She lost her daughter, her livelihood and part of her arm, but not her spirit. Of course, part of her story is very sad, she says her heart aches for her daughter. But she still exudes incredible strength and an inspiring attitude.
Carolyn Tuft and her 15-year-old daughter, Kirsten Hinckley, were extremely close. Tuft tells us, "We snuggled at night. She'd jump in my bed and snuggle up and lay her head on my shoulder, and we'd just talk."
The two were very similar. They both adored cats and baking and loved art and adventure.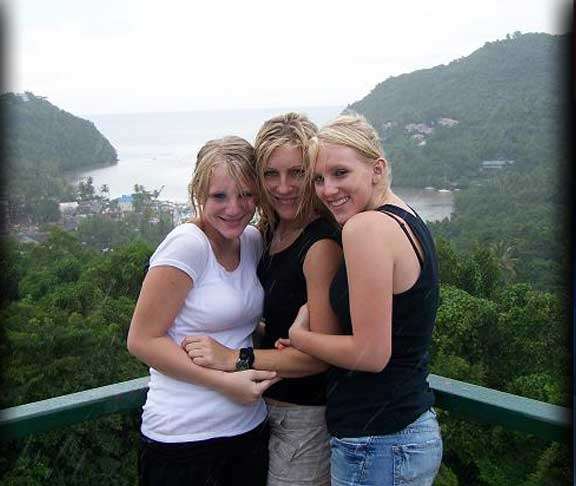 "She loved scary movies," Tuft says. "She liked to go sledding at midnight and scream with her friends."
It wasn't adventure they were seeking when they headed to the Trolley Square mall on February 12, though. Carolyn and her daughter expected to have a fun evening picking out Valentine cards.
Carolyn says they'd been in the store about three minutes when she heard a pop. "It was unusual, but I wasn't concerned at the time. I was like, what was going on?"
Not realizing what the noise was, she and Kirsten kept shopping, but soon heard the sound again, so Carolyn walked to the window.
She says, "I saw like a flash. And then all of the sudden there were little pieces of glass stuck in me."
After the window was shot out, Carolyn remembers her daughter telling her to get down and crouching right by the front door.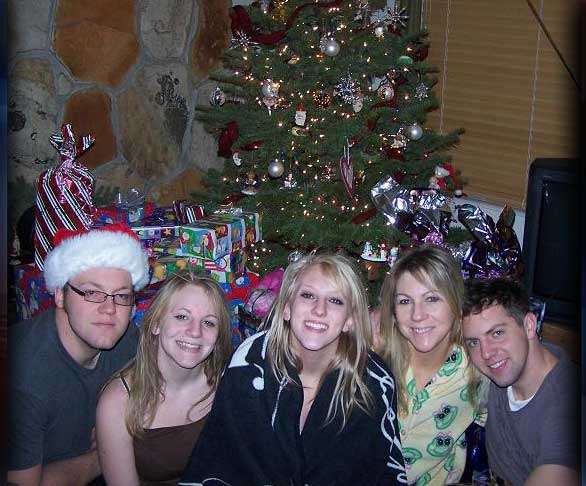 "That's when he walked in. And I turned over my right shoulder to look up at him and he looked me in the face and cocked his gun and shot me."
The shot went through her arm into the top of her lung. While she was on the ground, Sulejman Talovic shot everyone else in the room and then left. As Carolyn tried to breathe, she heard her daughter crying.
"I was on my stomach and I pulled myself up to her, and she was bleeding," Tuft said. "I grabbed her hand, and I just said, 'Kirsten, I love you.'"
At that moment, Talovic came back in, shooting Carolyn in the lower back and Kirsten in the head.
"I watched her take her last breath," Tuft told KSL. "I felt absolutely hopeless. I just looked at her, and I just went numb."
Since the shooting, those last minutes replay themselves in Carolyn's mind. "It's horrible, the thoughts, the last pictures in my head. But at least I got to tell her I loved her and say goodbye."
She hopes people take an important message from the tragedy. "You think you're gonna have tomorrow, and you don't always get tomorrow. Kirsten didn't get tomorrow," Tuft said. "You need to do it today. If there's something you want to do, make an effort to do it. Tell your kids how much you love them."
Carolyn didn't expect to live. With the miraculous life she's been given, she says she can't harbor anger toward the shooter.
"I don't carry that with me. It's just a waste of my energy. I'd rather spend that energy hugging my kids and making good memories."
Carolyn and other family members wear wristbands in honor of Kirsten. Recently Carolyn found some old poems Kirsten had written. She read part of one for us, "Sometimes I feel lonely, sometimes I feel guilty, but most of all I always feel that I'm loved by everyone."
Carolyn says Kirsten was a comforter, and she knows her daughter would want her to keep going. She feels that's the best way to honor her memory.
Thursday night we'll introduce you to an 18-year-old who ran in to help Carolyn after she was shot. Their friendship is a blessing that has come out of this tragedy.
A fund has been set up in their names at any Zions Bank branch.
×
Photos
Related links
Most recent Utah stories