Estimated read time: 2-3 minutes
This archived news story is available only for your personal, non-commercial use. Information in the story may be outdated or superseded by additional information. Reading or replaying the story in its archived form does not constitute a republication of the story.
SALT LAKE CITY -- A case of road rage in the Salt Lake Valley Friday ended when one of the drivers brandished a gun. Now both drivers have been cited for very different crimes.
"It's easy to get frustrated and irritated when driving in congested areas," says Utah Highway Patrol Sgt. Larry Mower.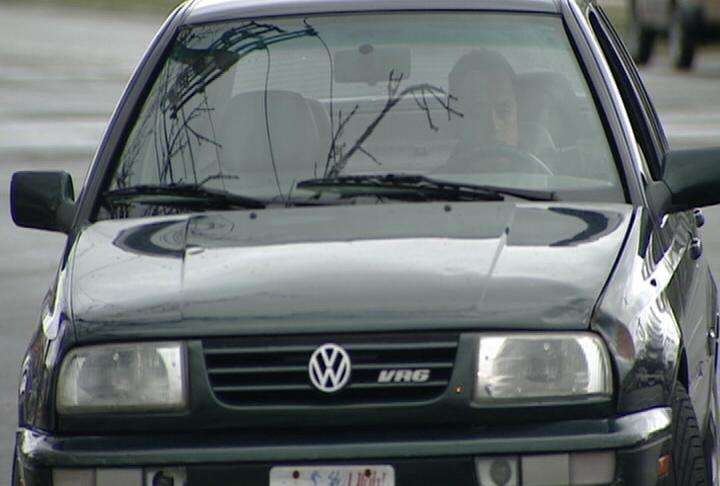 Friday, irritation led to outright rage when UHP troopers say a light turned green at the intersection of 10600 South and 200 West. A pickup truck driver behind a black Volkswagen honked his horn to alert the Volkswagen driver to the change, and that was all it took.
Troopers say words and gestures were exchanged. Both drivers approached the northbound on-ramp to Interstate 15 only to be stopped by the rush-hour metering light.
The driver of the Volkswagen then stopped his car and walked up to the pickup truck driver, opening his door.
"The gentleman in the pickup truck had a pistol, so he said he loaded up his pistol because he thought this guy was going to do something to him," Mower says.
That's where it ended. UHP troopers were called to the scene, where they learned that the driver with the gun has a concealed weapon permit. However, according to Utah law, he didn't need one in this situation.
"You are allowed to carry a loaded gun within your vehicle. Your vehicle is considered like your house. You have a right to protect yourself within that vehicle," Mower says.
Either way, troopers say they wish the situation hadn't gone that far. They say in any situation like this, cooler heads always prevail.
"Nothing is worth getting yourself into a mess like these two gentlemen are in now," Mower says.
The driver of the Volkswagen was cited for assault. Though he didn't touch the pickup truck driver, investigators say his threats and actions qualify.
The driver of the pickup truck was cited for not having a current driver license.
E-mail: sdallof@ksl.com
×
Most recent Utah stories