Estimated read time: 2-3 minutes
This archived news story is available only for your personal, non-commercial use. Information in the story may be outdated or superseded by additional information. Reading or replaying the story in its archived form does not constitute a republication of the story.
Sam Penrod ReportingTwo former BYU football players have been found not guilty on all counts in a case where they were accused of raping a 17-year old girl.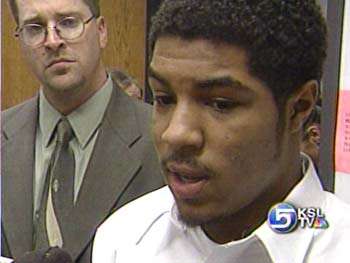 The jury deliberated for four hours, returning to say they were deadlocked. The judge sent them back to try one more time and they returned 45 minutes later, giving not guilty counts on all charges against both defendants. It brought this case to an end, which has a painful chapter here in this community.
BJ Mathis and Ibrahim Rashada have been on trial, accused of raping a 17-year old girl they met at the mall who came to their apartment complex that night. Over the last five days, witnesses testified to embarrassing and often graphic details of what happened that night, from everyone drinking vodka to the showing of a pornographic DVD and then group sex in the bedroom of an apartment.
The girl reported to police the next day she had been raped. Some of the defendants took plea deals to lesser charges, but Mathis and Rashada always denied they committed any crime.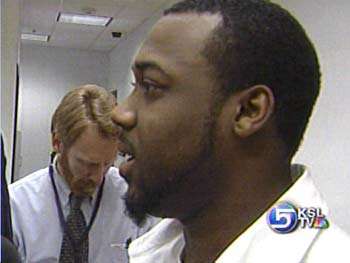 BJ Mathis, Acquitted on all charges: "I think this whole thing was a learning process for all. We didn't nothing illegal, although we did make mistakes, and I think everybody makes mistakes."
Ibrahim Rashada, Acquitted on all charges: "Just want to thank God for all the support we had out here. They took us in like we were their own kids they told us from day one they were behind us and the loved us and I never doubted it one bit. And today is one of the best days of my life."
Both men say they plan to return to playing football next season, but at different schools.
As for the defendant, her family released a statement this evening saying, "Our daughter was not on trial here. What was on trial was the level of consent or non-consent of the despicable actions that were admittedly perpetrated that night. Only those in the room that night know the level of consent."
×
Most recent Utah stories