Estimated read time: 4-5 minutes
This archived news story is available only for your personal, non-commercial use. Information in the story may be outdated or superseded by additional information. Reading or replaying the story in its archived form does not constitute a republication of the story.
RICHFIELD -- Richfield police have arrested two men they say were stealing people's credit and debit card information using skimming devices on gas pumps.
Eight skimming devices in total were found attached to gas pumps at a Flying J and at a Walkers gas station in Richfield on Wednesday of last week. Police detective Trent Lloyd tells KSL News investigators went through hours of surveillance video, but it paid off when they spotted their suspects' vehicle.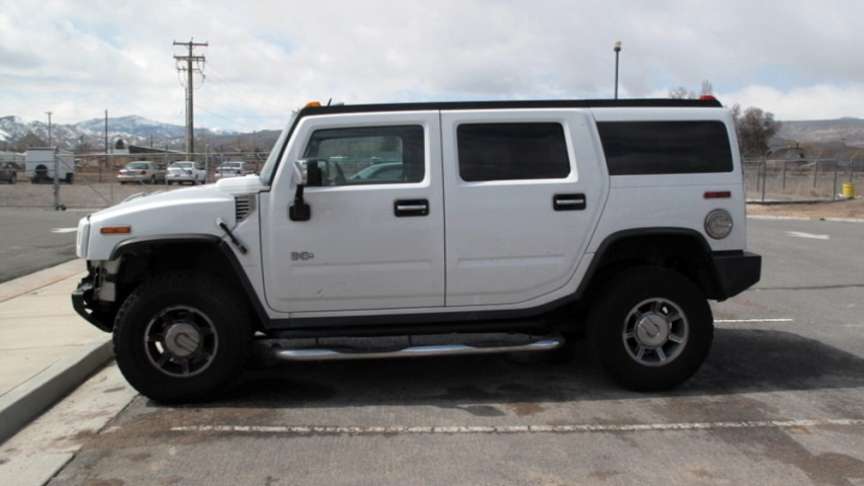 "It was a white Hummer that would pull up as close as possible to the pumps and then open the front door and back door to kind of block the view," said Lloyd. "Then they would open the pump, put the skimmer on the motherboard of the pump and leave. It would take them less than a minute to do it."
The devices did not have a Bluetooth feature to transmit information, so detectives knew the thieves would be back.
"These are the devices you actually had to come back and get these, then plug into them physically to get the information off of them," Lloyd explained.
Police sent pictures from the surveillance video to all the gas stations in the area. On Friday a gas station clerk spotted the Hummer and called police.
Lloyd says they arrested two Bulgarian men who are both in the country legally. Levon Karamyan, 55, and Robert Fichidzhyan, 27, were both booked into the Sevier County jail on multiple felony counts related to stealing credit card information.
What is... card skimming?

It is the illegal copying of information from the magnetic strip of a credit or ATM card. The scammers try to steal your details so they can access your accounts. Once scammers have skimmed your card, they can create a fake or 'cloned' card with your details on it. The scammer is then able to run up charges on your account.
Lloyd thinks the two could be responsible for skimming crimes that have been reported in St. George as well.
Three men in California are charged with stealing more than $2 million using stolen credit card information from 7-Eleven customers in Sandy.
Richfield skimming case may grow
Richfield police say they're getting calls from detectives in several western states following Friday's arrest. Lloyd says detectives from Orem, St. George, Reno, Mesquite and several locations in California have been contacting them seeking further information.
A forensics lab is currently going through a computer found in the suspect's vehicle. "We're waiting for results from that," Lloyd said. "And also we're following leads trying to link it into these other cases."
The U.S. Secret Service works with local police agencies on so-called skimming cases. While he can't comment on any specific investigation, Resident Agent in Charge Glen Passey said skimming operations have been around in one form or another for a long time. Just like in counterfeiting, he said, the crimes seem to come and go in waves.
Consumers, retailers need to be vigilant
Though the skimming devices the thieves used in Richfield are different from ones discovered last month in Sandy, they're all designed to steal your information.
In fact, with some devices you don't even have to swipe your card. Thieves can electronically capture your information through a security scanner.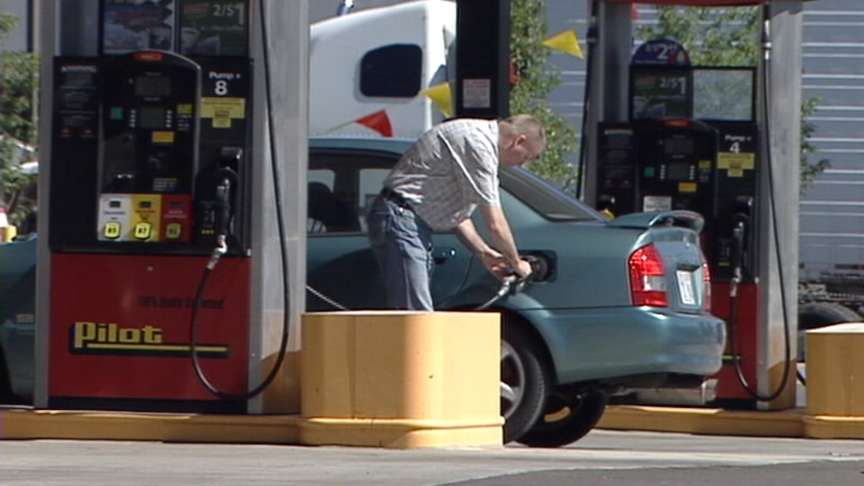 "There are several different types of skimming devices that we've seen over the years, and some of them are very small, some are used to capture information from cards wherever a card is presented," Passey said.
Passey said the best advice he can give to consumers is to keep a close eye on their accounts and to watch for anything suspicious around the gas pumps. Experts advise checking accounts at least twice per week and say to call the bank or credit card company at the first sign of trouble.
On the retail end, groups like the National Association of Convenience Stores are publishing advice for retailers and customers on ways to avoid skimmers. In a recent newsletter, it claimed the numbers of skimming problems at gas pumps has been "over-exaggerated," and that most skimming problems happen within financial institutions.
Gray Taylor, a consultant of the National Association of Convenience stores said it's in the retailer's best interest to do all they can to combat skimmers, because ultimately they're the ones who end up paying for most losses.
He said there are some simple things retailers can do:
First, they can change the keys to their dispensers. Taylor said companies like Maverik do that routinely so one key does not fit the same pumps.
Taylor also recommended a seal be placed on the pump, that is broken when the pump is opened. He said that makes it easy for a store employee to spot check the dispensers and see if they have been tampered with.
Finally, Taylor said there are kits retailers can buy that will automatically shut off a pump if it is opened without the appropriate passcode.
------
Story compiled with contributions from Randall Jeppesen,Marc Giauque and Anne Forester.
×
Related stories
Most recent Utah stories