Estimated read time: 2-3 minutes
This archived news story is available only for your personal, non-commercial use. Information in the story may be outdated or superseded by additional information. Reading or replaying the story in its archived form does not constitute a republication of the story.
Samantha Hayes Reporting If a teaching job in Utah paid $47,000 instead of $30,000, would you consider it? The proposed salary increase is something many government officials and educators believe will help Utah resolve a huge teacher shortage. A special task force thinks it could work.
Utah needed, and did not have, 1,400 teachers last year. So the state commissioned a group to come up with ideas. Today the task force presented five proposals, but the first is thought to be the most significant.
It would be a dramatic change, calling for teachers to work 213 days instead of 180, and expanding the working day. The special task force says that option could significantly reduce the teacher shortage in Utah.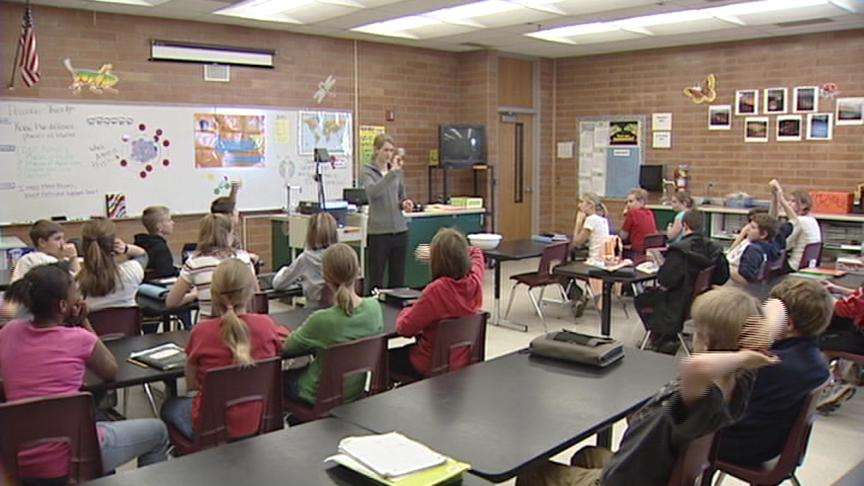 Amanda Covington of the K-16 Alliance said, "The first presentation is an out-of-the-box model talking about extending teacher contracts to be more like the typical employee."
Currently, an average day is five and half hours of instruction. That would be increased to seven. So a starting salary of nearly $30,000 in the current system would be about $47,000 under the proposed 213-day school year.
"What we are saying is we should have them work more days, longer hours, and maybe implement a trimester model rather than a semester model," Covington told KSL.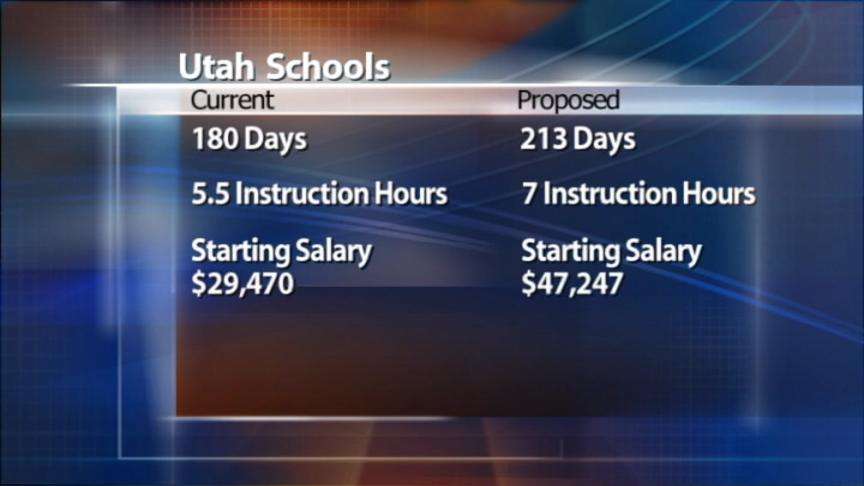 Longer days on a trimester system would allow more students to go through with greater schedule flexibility. If he or she were really ambitious, a high school student could go from 8 to 5 all year around and graduate in two years! Or, space it out over four years, and go to class from 8 to 12.
There are other possibilities, too. The study group says this proposed system is more efficient, allowing more students but requiring fewer teachers and school buildings, which they believe will save money.
Covington explained, "What we are looking at is our human resources capital resources, how to use the building longer, how can we use it more efficiently and how can we use our teachers more efficiently?"
The task force based the trimester system on the one used by BYU-Idaho and plugged in numbers from Washington County school district to create this prototype. The report will now be considered by the state board of education, governor's office and legislators. The task force hopes to see something come out of it during next year's session.
×
Most recent Utah stories