Estimated read time: 2-3 minutes
This archived news story is available only for your personal, non-commercial use. Information in the story may be outdated or superseded by additional information. Reading or replaying the story in its archived form does not constitute a republication of the story.
**Helpline: 866-873-2437
or email: katrinavolunteers@utah.gov**Shelley Osterloh Reporting
Here in Utah, state and community leaders are working on a plan to bring as many as a thousand refugees from Hurricane Katrina to the state. Utah is one of four states asked for help by Louisiana's Governor.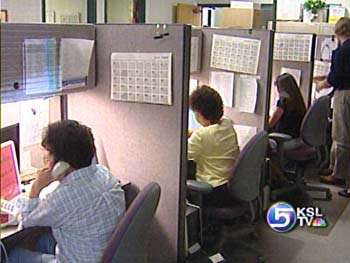 Officials here are waiting for Louisiana authorities to decide when, who, and how many will be brought to Utah. That rescue mission could start as early as tomorrow, or a few days later. When they get the call Utah Air National Guard Planes fly supplies and about 50 guardsmen to Louisiana to help with work there, and return with the first group of a about 50 refugees.
Col. Charles Dressen, Utah National Guard: "Our mission is to make them as comfortable and back to normal life as soon as possible."
And Utahns are ready to help. The Utah Department of Health is fielding phone calls and organizing resources offered by citizens.
Genevieve Greeley, Utah Dept. of Health: "People are offering rooms, people have trailers, they are offering their RVs. People are calling and offering jobs for people, which has been wonderful."
The Utah National Guard is ready to supply medical care when people arrive and it has offered facilities to house up to 700 people at Camp Williams.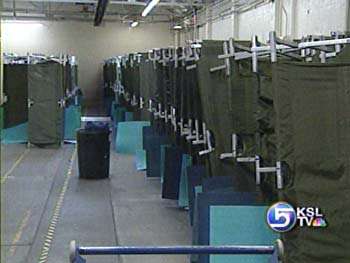 Pamela Atkinson is working with numerous volunteer and community services to prepare for the victims. Today she and others toured facilities including the Road Home Overflow Shelter in Midvale, which could take two or three hundred people.
Pamela Atkinson: "We can be ready. Certainly Camp Williams can take them at a moment notice. We just have to set up cots at this Midvale shelter and make up the beds and make the place look a little nicer."
There are plans to put displaced children into Jordan District Schools; also to provide things like clothing, religious support, medical care, jobs and mental health counseling to help them get over their trauma.
Carol Sisco, Spokeswoman, Utah Dept. of Human Services: "So there is going to be a lot of fear and trepidation. We can get counselors to help them out a bit initially"
The plan is to keep the group of refugees together for the first week or so to establish their needs and help stabilize them. But everyone seem confident Utah will be ready to welcome them.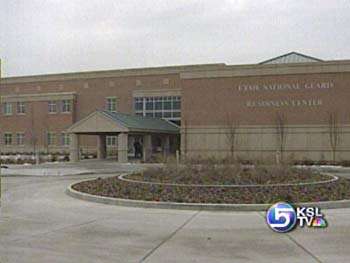 Pamela Atkinson: "I think the humanitarian spirit of the people here in Utah is such that we are literally overwhelmed with offers to help."
If you'd like to help, the Red Cross is taking donations and there's a toll free number to call to offer other kinds of assistance. That number is 866 873 2437.
If you have money to donate, officials still advise going through the American Red Cross. But they're asking for people to hold off on donations of things like supplies, food and clothing. They want to coordinate the intake so that nothing gets wasted.
×
Most recent Utah stories