This archived news story is available only for your personal, non-commercial use. Information in the story may be outdated or superseded by additional information. Reading or replaying the story in its archived form does not constitute a republication of the story.
COTTONWOOD HEIGHTS -- When a loved one dies, there is a lot for their family to deal with like making funeral arrangements and mourning their loss. But the family of a Cottonwood Heights woman is dealing with a lot more -- the burglary of her home days after her death.
Police say her passing is exactly how the thieves targeted her home. Police believe two burglars scanned the obituaries, looked up a deceased woman's address and ransacked her home.
Just when Josh Kilgrow didn't think he could get any lower, he says some burglars made his mother's passing more painful. "I think there's a different place in hell for people like this, just to put it mildly."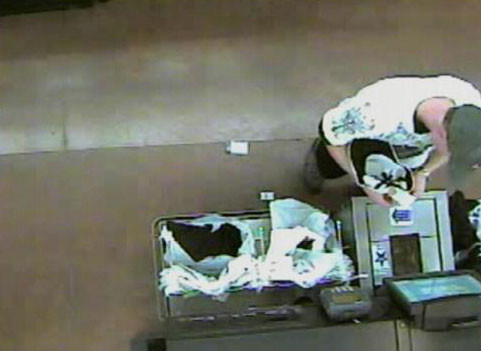 At the end of January, Josh's mother, Shelle, passed away unexpectedly at the age of 60.
"It's beyond a lot of people's comprehension," Kilgrow said. "It's bad enough to rob somebody, but to rob somebody after they've passed away and take the stuff that their family holds dear is pretty low."
Police say less than four days after Shelle passed away, just after her obituary was posted, a man and a woman in their 20s broke into her home through a window and stole tens of thousands of dollars worth of her belongings.
Not only did they steal everything from jewelry, keepsakes, figurines and her wallet, they also tore the home apart and destroyed much of what was left behind.
"It was hard enough to even go into the house after his happened and trying to go from there, then walking in and seeing everything that she had and all that stuff broken and stolen, it was hard, really super hard," he said.
Cottonwood Heights police officer Beau Babka said, "It's highly likely that they are the lowest of the low; those that would prey upon the dead and their families."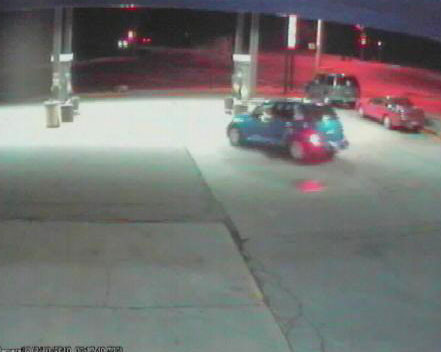 Police say they don't think this is the first time the burglars have done this, and they're hoping the public can help catch them.
"I think it's one of the worst property crimes and individual crimes that you could actually do," Babka said.
Police released surveillance video of the man and woman they believe are responsible. They say immediately following the break-in, the two went to 7-Eleven, where they filled their car with gas using Kilgrow's credit cards.
Police say the suspects also went to Walmart, cashed checks and stole her identity.
Kilgrow said, "It's not the value of the stuff. It's sentimental value, and it's stuff that's irreplaceable."
Many of the mementos Josh had hoped to remember his mother by are gone, and now he's left mourning his mother and cleaning up the mess the burglars made.
Kilgrow said, "I just want them to get caught. I don't plan on getting any of this stuff back, it would be nice, but I just don't want this to happen to anybody else."
Detectives believe they were driving a blue PT Cruiser or Nissan Vera hatchback. If you recognize them, or have any information about this crime, contact the Cottonwood Heights Police Department at 801-840-4000.
Police say in this type of situation, there's very little you can do to protect yourself or your loved ones' belongings. They recommend if a loved one passes away, ask someone to keep an eye on their home.
E-mail: jstagg@ksl.com
×