Estimated read time: 2-3 minutes
This archived news story is available only for your personal, non-commercial use. Information in the story may be outdated or superseded by additional information. Reading or replaying the story in its archived form does not constitute a republication of the story.
Tonya Papanikolas ReportingA number of Utahns were evacuated from New Orleans as the hurricane arrived. Others remained in the city through it all. Some of them have lost a lot; others are just trying to get home.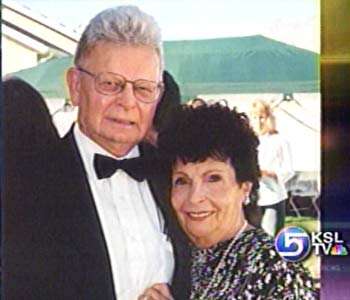 It's been hard on family here to wait for details of what's going on in Louisiana. A handful of Utahns are among about 200 people staying at a Marriott Hotel in New Orleans. And some Utahns who were living or going to school in the city are realizing how much they lost.
Harrisville mayor Fred Oates and his wife Karen went to New Orleans for a convention on, of all things, disaster relief. When the hurricane came they had no way to get home. Karen's daughter says they're currently holed up at the Marriott Hotel on Canal Street where the power is out.
Rochelle Owens, Daughter: "They have glow sticks they gave them to get around with. Not even flashlights. But that's better than nothing. They do have food, they do have water. And as of last night, they still had facilities to use."
Owens says her parents are just waiting until someone evacuates them.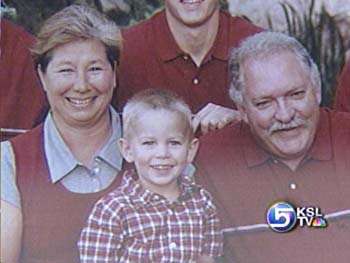 Rochelle Owens: "You still feel so helpless cause there's nothing, nothing you can do. Absolutely nothing. Pray. That's where you're at."
Von and RaNae Draheim from Roy were, ironically, at the same hotel in New Orleans. But after a few days of waiting, their daughter says the couple is finally on their way home, traveling with people they don't even know.
Angie Conley, Daughter: "They're doing really good. They found some people at the hotel who had cars, and they're going through Baton Rouge."
For Utah native Mark Ryser things are a little bleaker. He was a surgical resident at a New Orleans hospital and had a home there with his wife and three girls.
Mark Ryser: "It's safe to say my house is under about 15 feet of water."
Ryser says the family had flood insurance on the home, though not its contents. They're currently staying with family church friends in Northeast Louisiana.
Mark Ryser: "It's been difficult, but our spirits are actually pretty high. We have what's most important and we're grateful for it."
Ryser says his family's future is up in the air right now. He's considering bringing his kids back to Salt Lake to enroll them in school; he doesn't know when he's going to finish his residency, and it may be months before he can rebuild his home.
×
Most recent Utah stories