Estimated read time: 2-3 minutes
This archived news story is available only for your personal, non-commercial use. Information in the story may be outdated or superseded by additional information. Reading or replaying the story in its archived form does not constitute a republication of the story.
SALT LAKE CITY -- It was priceless to the parishioners, and worth little to thieves; Now a stolen statue is back where it belongs, and a man is under arrest.
The thefts of two statues in the Salt Lake area in less than a week prompted questions about the thieves' motives. Last week, someone stole a replica of the Little Mermaid from the Peace Gardens at Jordan Park; this weekend, it was the life-sized statue of St. Ambrose.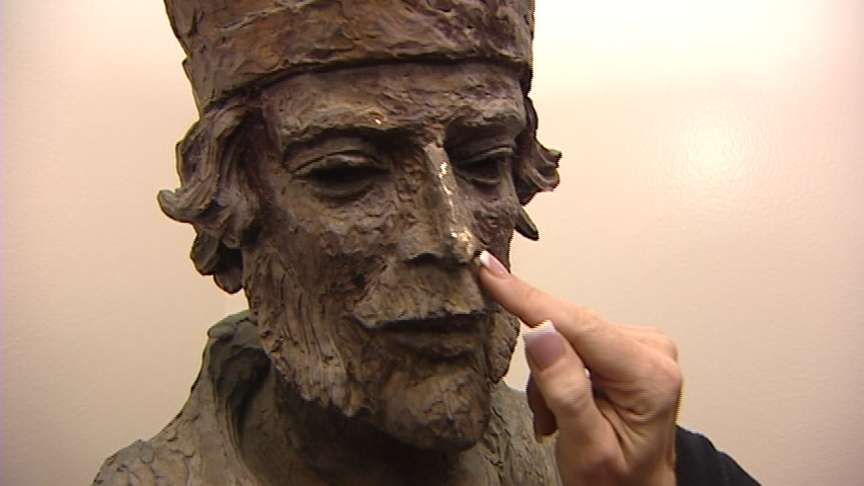 Monday night, however, the statue of St. Ambrose was recovered. It will soon be replaced in front of the St. Ambrose Catholic Church, but the man who cast the statue wonders why anyone would do that.
Kevin Maag brings bronze to life at Metal Arts Foundry in Lehi. Each statue tells a story.
Back in 1988, Maag molded, cast and installed the bronze statue of St. Ambrose at the Catholic church in Salt Lake City which bears the same name.
"I think the vandals either are extremely cold or have no idea what they did," Maag says.
When the statue disappeared, Maag was saddened for the sculptor, Angelo Caravaglia -- a University of Utah professor who passed away several years ago.
"He was very skilled. That artist has now passed away. It's irreplaceable," Maag says.
For that reason, Maag values the statue at several hundred thousand dollars, but only as a piece of art. To sell it as scrap metal, Maag says thieves would have to go to tremendous trouble to chop it up, so that it's unrecognizable, and melt it down.
"Its value, at this point, might be $800 as scrap metal," he says.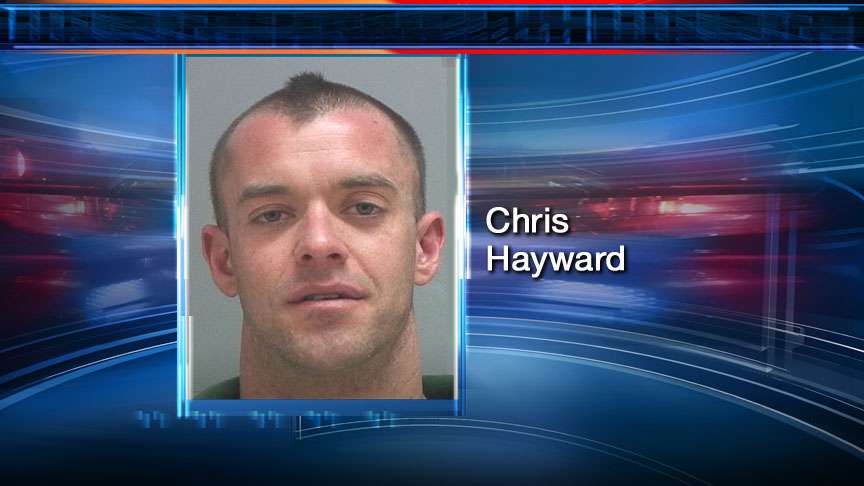 Maag is certain the thieves had a plan.
"They wrapped a chain around it, hooked it onto a car or a truck, and took off and drove it, and basically ripped it right out," Maag says.
Monday morning, Father Andrew got a call from someone who said he would lead them to the statue. The church got police involved, and officers found the statue in the Midvale garage of 31-year-old Chris Steven Hayward.
Hayward was arrested on second-degree felony possession of stolen property. Police say other arrests could follow.
"That's all under investigation," says Salt Lake City police Sgt. Robin Synder. "It's an 800-pound statue. It would be hard to carry out by yourself."
The St. Ambrose statue has a scuff on the nose and ink graffiti from a marker on its chest.
"I'm very happy, and I'm grateful to everybody who got immediately involved in bringing it back," said Pastor Andrzej Skrzypiec, of St. Ambrose Parish.
Police say Hayward is not cooperating, and they don't know why he took the statue. Maag says the statue can be repaired and restored.
Right now, police say they don't believe Hayward was involved in the theft of the Little Mermaid Statue.
E-mail: jboal@ksl.com
×
Photos
Related stories