PROVO — Becca Morales is learning that seeking justice can also require a lot of patience.
On Tuesday, she left a Provo courtroom frustrated that the trial for the man accused of violently shaking her ten-month-old nephew in 2013 will be postponed yet again.
"This is the second time that just before trial that the defense attorneys have said that they are not prepared to try the case," Morales said.
Judge Derek P. Pullan set the new trial date for Oct. 25, to give the defense more time to arrange for an out-of-state expert witness.
Morales' nephew Gabriel will turn six years old next month. In January 2013 his mother's boyfriend, Robbie MacDonald, was caring for him when it was reported the then-toddler was unresponsive. The baby was transported to Primary Children's Hospital, where doctors discovered severe bleeding on the brain and massive retinal hemorrhages.
Upon further investigation, medical specialists said the injuries were commonly associated with abusive head trauma, also known as "shaken baby syndrome."
After being questioned by authorities, MacDonald gave a written statement to police saying he laid the baby down for a nap and later found him unresponsive.
During an interview with police, MacDonald changed his statement by saying he accidentally tripped and dropped the baby on the floor. Doctors informed officers that the trauma found on the baby was not consistent with a single drop.
After conducting a criminal background check, police found that MacDonald had previously been convicted of child abuse in 2007. After denying having anything to do with the incident, MacDonald admitted that he had become frustrated with the baby and struck him.
MacDonald was arrested a few days later on suspicion of child abuse, and later charged with child abuse, a second-degree felony, and obstructing justice, a third-degree felony. He was scheduled to stand trial this month.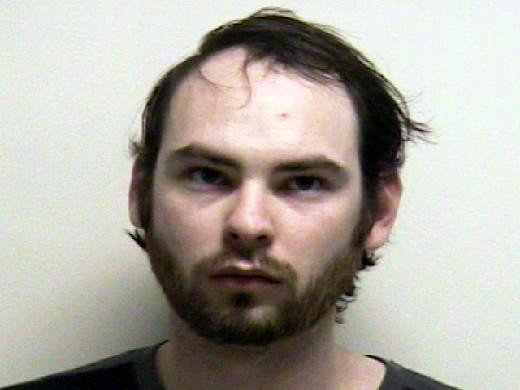 The injuries left Gabriel severely disabled. He is blind, and will permanently have to be fed through a feeding tube.
Morales said her family is frustrated and hurt that once again, they cannot put the criminal case behind them.
"Every time this case comes up we are forced to focus on the life he should have had and what his life could have been, and that is really difficult to focus on those details and then be told, 'Just kidding. It is going to be another six months or a year,'" she said.
MacDonald has been free on bail for the past five years. He faces one to 15 years in prison if he is convicted of second-degree felony child abuse.
"There is no adequate punishment or compensation for what has been taken away from Gabriel, but we would really like some closure," Morales said.
Photos
Related Stories
0 Pending Comments
Sorry, we are not accepting new comments on this story, but if you have more to contribute please email
newstip@ksl.com
Showing of 25 comments
Sorry, we are not accepting new comments on this story, but if you have more to contribute please email
newstip@ksl.com