MIDVALE — Salt Lake County Animal Services workers removed dozens of venomous snakes, poisonous spiders, alligators, turtles and other creatures left at a warehouse for two weeks by the embattled owner of a reptile rescue, who is adamant he did not abandon them.
James Dix, owner of Reptile Rescue Service, had left dozens of critters at the warehouse on Jan. 22, according to workers.
"He promised to have these animals out of here in two days," said Kyle Workman, one of the warehouse employees. "It's been two weeks plus."
Workman claims Dix had only returned once since that time, and several of the workers had tried to feed and care for the reptiles themselves over concerns of their well-being, despite little experience of how to do so.
Dix, who is at Intermountain Medical Center in Murray for an upcoming heart surgery, is adamant the animals were not abused or abandoned. He spoke to KSL from his hospital bed.
"Twenty-years of my life I've dedicated, and now they're just trying to destroy the rescue and flush it down the toilet," Dix said.
Dix said this hospital stint is why he hasn't been able to personally care for the animals the past few days, but his friends have. He claims his boss let him keep the animals inside the Midvale warehouse.
"The last thing we would do is just leave our animals and walk away from it," Dix said. "That's not what happened."
Workman characterized the situation as Dix, a sub-contractor for the organization, essentially dropping the reptiles in the workers' laps.
"It more or less came down to, 'you will watch these animals,'" Workman said. "'You employ me, you are obligated to help me.'"
Workman said he ultimately contacted Salt Lake County Animal Services.
"See, one of the lizards has died," Workman said, pointing to a carcass. "We've had a few turtles perish."
Salt Lake County Animal Services spokeswoman Callista Pearson said workers assessed and removed the creatures Wednesday morning with the help of experts from the Utah Division of Wildlife Resources.
Inside the warehouse was an SUV belonging to Dix that was marked with caution signs regarding venomous snakes and reptiles inside.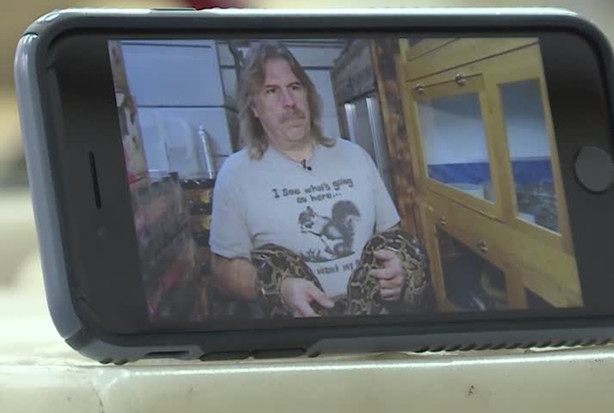 Pearson said Dix was already under investigation for suspicion of animal cruelty and abandonment, after workers roughly two weeks ago removed and relocated nearly 150 animals from a space in Magna that Dix had been occupying.
Pearson said a quarter of the animals appeared to be undernourished.
"It looked to us as if he had not fed or watered them for an extended period of time," Pearson said.
She said the case would ultimately have to be screened by county prosecutors.
Dix claims it is not unusual for his service to receive animals that were undernourished, and he suggested that the recent matter in Magna was simply part of an ongoing dispute with the county. State officials are very behind on the permitting process, he added.
"If we were abusing all of our animals, we sure as hell wouldn't be in business for 20 years," Dix said. "That's only logical."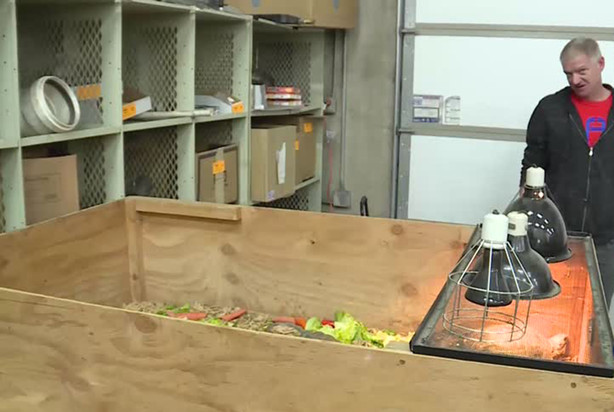 He maintained that the animals that remained under his care were generally well cared for.
Workman said the reptiles left at the warehouse would likely receive better care if turned over to animal services.
"This is not the environment for these reptiles," Workman said. "It's not our responsibility as a business owner to take care of rescued animals."
Salt Lake County Animal Services officials say they took in 60 animals Wednesday and that they are in great care now. Utah Division of Wildlife Resources took the less popular pets including rattle snakes and snapping turtles.
0 Pending Comments
Sorry, we are not accepting new comments on this story, but if you have more to contribute please email
newstip@ksl.com
Showing of 48 comments
Sorry, we are not accepting new comments on this story, but if you have more to contribute please email
newstip@ksl.com