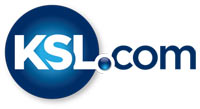 NFL playoff preview: a first look at Wild Card Weekend
December 31, 2017

AROUND THE NFL — The regular season is done; long live the regular season.
Black Monday, or the day that many non-playoff-bound NFL teams fire their head coaches, came early, and that can only mean one thing.
The playoffs are here.
Here's a first look at Wild Card Weekend, the opening week of the NFL playoffs.
Saturday, Jan. 6
No. 5 Tennessee Titans at No. 4 Kansas City Chiefs
Kickoff: 2:35 p.m. MST
TV: ESPN/ABC
Marcus Mariota had his best running game since a broken right leg ended his season prematurely last year, and the Titans (9-7) beat Jacksonville 15-10 Sunday to clinch an AFC wild-card berth.
Mariota ran for a season-high 60 yards on 10 carries, and threw for 134 yards and a touchdown on a screen pass to Derrick Henry, to book Tennessee's first postseason since 2009.
Patrick Mahomes II made his first career start in the season finale for the Chiefs (10-6), which had already clinched a postseason berth and will start Alex Smith next Saturday.
No. 6 Atlanta Falcons at No. 3 Los Angeles Rams
Kickoff: 6:15 p.m. MST
TV: NBC
The reigning NFC champion Falcons (10-6) booked a spot in the playoffs when Matt Bryant booted five field goals, including a 56-yarder, in Atlanta's 22-10 win over Carolina.
The Rams (11-5) head into their first playoff appearance since the 2004 season, despite losing to Jimmy Garoppolo and the 49ers' five-game win streak to end the season.
Sunday, Jan. 7
No. 6 Buffalo Bills at No. 3 Jacksonville Jaguars
Kickoff: 11:05 a.m. MST
TV: CBS
The Bills (9-7) ended a 17-year playoff drought — the longest in the league — in the most dramatic of fashions.
First, Buffalo had to avoid elimination, which it did with a 22-16 win over Miami.
Then, the entire Bills locker room, and fans around the country, were glued to the final moments of Cincinnati and Baltimore. When Andy Dalton's touchdown secured a win for the Bengals, the Bills clinched an AFC wild-card berth for the first time since 1999.
The Jaguars (10-6) will host the Bills in the first playoff games in Jacksonville since the AFC championship game in January 2000.
No. 5 Carolina Panthers at No. 4 New Orleans Saints
Kickoff: 2:40 p.m. MST
TV: FOX
The Panthers (11-5) could've moved up in the playoff order this weekend, but the loss to Atlanta combined with Minnesota's 23-10 win over Chicago earlier Sunday ended Carolina's hopes at a first-round bye.
The Saints (11-5) celebrated their first NFC South championship in six years, despite a 31-24 loss to Tampa Bay in the regular-season finale.
First-round byes
Philadelphia, New England, Pittsburgh and Minnesota all advanced to the division round.