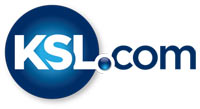 Healthy Holiday Beverages
November 30, 2017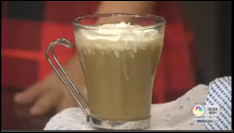 Healthy Holiday Beverages
by Nutrition, Dietetics and Food Science - Utah State University

Big Blue Blueberry Fauxito

Servings: 2

Ingredients:
1 cup fresh blueberries
8-10 fresh mint leaves
2 teaspoons sugar
2T lime juice (fresh)
club soda
crushed ice

Instructions:
1.) Puree the blueberries and set aside and chill, strain if you want to remove the skins.
2.) Place mint and sugar in a mason jar and press lightly with the end of a wooden spoon.
3.) Add the lime juice and pureed blueberries. Place the lid on the jar and shake well.
4.) Pour mixture into two tall glasses. Fill glasses with crushed ice. Top with club soda.
5.) Strain pureed blueberries, garnish with mint leaves, blueberries on a toothpick.

Peach Dayz Frozen Peach Bellini Mocktail

Servings: 2

Ingredients:
2 ripe peaches, peeled and sliced (or you can use frozen)
1 cup 100% apple juice, plus more for serving
2 teaspoons sugar
1 teaspoon lime juice
Club soda

Instructions:
1.) Place sliced peaches in freezer for 1 hour.
2.) Combine peaches, apple juice, sugar, and lime juice in a blender and blend until smooth.
3.) Pour into 2 glasses and top with club soda.

Sober Sangria

Ingredients:
1 apple, peeled, cored and sliced
2 Tbsp fresh lemon juice
¼ cup fresh orange juice
1 orange, sectioned
¾ cup cranberry juice
2 sticks cinnamon
1 cup white grape juice
seltzer water

Instructions:
1.) In a pitcher stir together the apple, lemon juice, orange juice, orange, cranberry juice, cinnamon sticks and grape juice.
2.) Allow to sit for at least 1 hour or up to 12.
3.) Add seltzer water just before serving.
4.) Heat w/ cinnamon stick, let sit.

True Aggie Night Spritz

Servings: 10

Ingredients:
1 piece ginger, peeled
2 ½ cups 100 percent cranberry juice
3 star anise, broken in pieces
¾ cup water
1 Tbsp sugar
2 ½ cups mandarin juice (about 3 ½ pounds of fruit)
1 tsp pepper flakes
2 cups sparkling water
½ cup pomegranate seeds

Instructions:
1.) Slice ginger into ¼ inch thick pieces.
2.) Place ginger in 4 quart pot with cranberry juice, star anise, water, sugar, and citrus juice.
3.) Bring to a gentle simmer over medium heat.
4.) Remove from heat after 45 minutes, add pepper flakes, stir and let cool 5 minutes.
5.) Pour juice into fine mesh strainer placed over a bowl.
6.) Discard solids and refrigerate liquid until cold.
7.) Add sparkling water to the juice and stir.
8.) Divide between 10 glasses and add pomegranate seeds.

Gingerbread Steamer

Servings: 2

Ingredients:
Gingerbread syrup:
½ C water
½ C packed light brown sugar
1 tbsp molasses
1 cinnamon stick
1 1-inch piece of ginger, skin removed.
Steamer:
2 C unsweet coconut milk
3 tbsp homemade gingerbread syrup
2 tbsp whipped cream
Ground cinnamon (optional)


Instructions:
1.) In a small saucepan over medium heat, combine water, brown sugar, molasses, cinnamon stick, and ginger.
2.) Stir until sugar dissolves.
3.) Remove from heat and discard cinnamon stick and ginger.
4.) Set aside to cool.
5.) Using the same sauce pan, heat coconut milk and 3 tbsp ginger bread syrup over medium heat.
6.) Carefully pour half of the hot liquid into a bowl and whisk vigorously (or use immersion blender).
7.) Pour into a mug and repeat with remaining liquid.
8.) Top each beverage with 1 tbsp whipped cream and sprinkle with cinnamon.